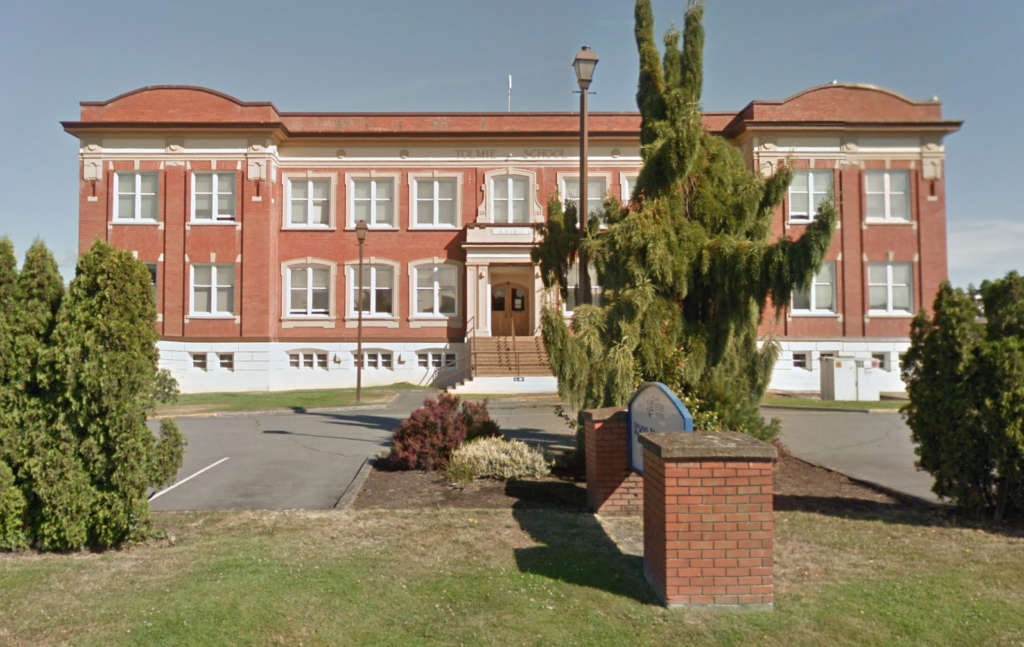 The British Columbia Commissioner for Teacher Regulation has placed restrictions on the teaching licence of Christian William John Michel after several students were injured in his wood shop class between 2017 and 2020.
Michel was a woodworking teacher at an unnamed school in the Greater Victoria School District.
On Feb. 25, 2020, he was teaching a Grade 8 class when a student was asked to make a small table, requiring her to push four small pieces of wood through a planer.
According to the commissioner's ruling, the student had never operated the planer alone before and Michel did not provide written or verbal instructions to the student on the safe use of a planer. He also did not inform the student, who had long hair that reached her waist, that her hair needed to be tied back.
Michel told the students to put the four pieces through and to just give them a push, then left to help another student.
The student pushed three pieces through, when the fourth got stuck, she called Michel for help and he pulled the wood out without turning the planer off and told her to push it through again, then left to help another student.
The student pushed the fourth piece and had difficulties. When she went to remove the wood as Michel had done, when her hair got caught in the equipment and a large clump was ripped from her head, which required stitches.
When Michel brought the student to the office, he did not turn off the power supply to the wood shop and did not give instructions to the remaining students.
A few days before this incident, the District Facilities Machine Fitter was in the wood shop when he informed Michel a student with long hair who was operating the drill press did not have her hair tied back. Michel offered the student a hair tie, but she did not tie her hair back and continued to use the drill press.
Michel was suspended on Feb. 26, 2020 then resigned from SD 61 effective immediately on June 30, 2020.
Prior to this, school officials addressed the number of students being injured in the wood shop class on a few other occasions.
The first included in the ruling was in December 2017 when the principal told Michel he was concerned because eight students had been injured between May and December 2017. As a result, Michel underwent an extensive safety investigation and risk hazard assessment of the workshop.
The occupational health and safety manager who conducted the assessment said she would not allow middle school students to work on their own projects, and projects should only be completed under supervision.
In Jan. 2018, the district met with Michel to reiterate the concerns about the number of injured students, and he was invited to observe an experienced wood shop teacher to see approaches to reduce risk to student safety.
The report identified the shop layout, equipment being used by students being too advanced for their age and grade, no warning signs or order of operation documents accompanying shop tools and equipment, and inconsistent practice in instructing students on shop equipment as contributing factors that led to student injuries.
Then on Oct. 10, 2018 a Grade 6 student was injured using the vertical sander while using a piece of wood too small for the equipment, and following that Michel signed an agreement to not allow Grade 6 students to use the vertical belt sander.
Michel agreed that all of the facts presented in the discipline report were true, and that his actions constituted professional misconduct.
As a result of this investigation, a limitation has been placed on Michel's teaching licence preventing him from teaching Applied Design, Skills and Technology Education in a K-12 classroom, which includes any classroom where there is machinery with moving parts regardless of whether it is in use while he is teaching the class.
Michel may apply in writing to the commissioner to change or remove the limitation if he "satisfactorily demonstrates to the Commissioner that Michel has completed suitable safety training and understands how to protect students under his care from physical injury in Applied Design, Skills and Technology Education classes."