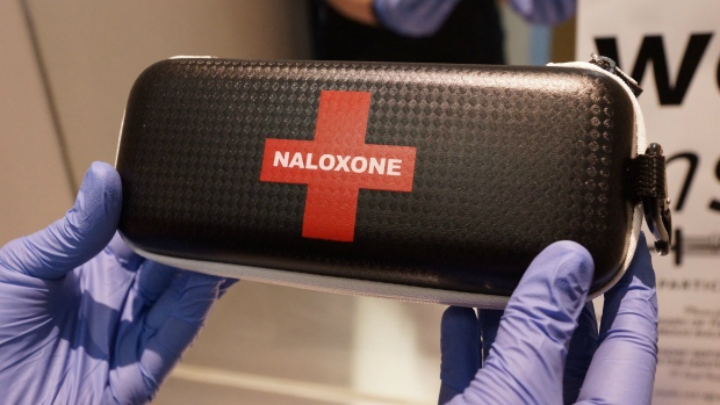 Island Health has issued toxic drug overdose advisories for parts of Vancouver Island just one day after British Columbia's coroner renewed calls for expanded safe supply in the province.
Greater Victoria, Parksville, and Oceanside are currently under the advisories, as the number of overdoses continues to increase in all three areas, according to the health authority in notices posted Thursday, Dec. 1.
"Friends, family and community members using opioids and stimulants face increased risk from injection and inhalation," Island Health said, noting it will remove the advisories after seven days.
For safer drug use, people are encouraged to visit their local Overdose Prevention Service (OPS), located at 941 Pandora Ave. in Victoria, 437 Wesley St. in Nanaimo, and 941C England Ave. in Courtenay.
The full list of locations is here.
Other tips include carrying naloxone, starting low and going slow, staggering use with a friend or, if using alone, letting someone else know and asking them to check on you. People are also encouraged to download the Connect by Lifeguard app and to call the National OD Response Service at 1-888-688-6677 if necessary.
PLEASE SHARE: A Drug Poisoning/Overdose Advisory has been issued for #GreaterVictoria and Oceanside/Parksville.

Find information on overdose prevention and supervised consumption sites, drug-checking services and more: https://t.co/aaOSNO3po9. #HarmReduction pic.twitter.com/bFjyZuvbDP

— Island Health (@VanIslandHealth) December 1, 2022
The advisories come as illicit drugs continue to take a toll on British Columbians, claiming the lives of 179 people in the province in October and 1,827 people in the first 10 months of this year, the coroners service said Wednesday.
The increased toxicity and variability of street drugs has created an environment where everyone who uses substances is at risk, according to Chief Coroner Lisa Lapointe.
READ ALSO: One teen dead, at least five recovering after mass drug overdose incident in Victoria
Starting next year, the federal government has granted B.C. a three-year period to decriminalize small amounts of illicit drugs, up to 2.5 grams, which experts say does not go far enough to prevent deaths.
"They're going to have to keep accessing their illicit substances on the street or through their network of people that they know, and each time they do that it's such a toxic supply and such a volatile supply," Michael Knott with Victoria's SOLID Outreach told CHEK News on May 31.
At least 10,688 B.C. residents have died since the government first declared a public health emergency in April 2016, the coroner service says, noting illicit drug toxicity as the leading cause of unnatural death in the province.
With files from The Canadian Press