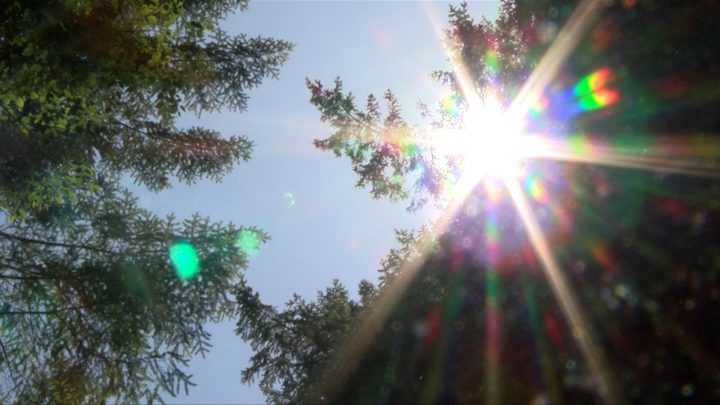 Environment Canada has issued a warning about an incoming "dangerous" heatwave that could see temperatures spike to 37 degrees in Greater Victoria.
The warning was issued Thursday morning for much of B.C. including eastern Vancouver Island, inland Vancouver Island, the Southern Gulf Islands and Greater Victoria, saying the heatwave could stretch on until at least Tuesday.
In Victoria, temperatures are expected to hit 32 and 33 degrees Saturday and Sunday, respectively, before soaring to 37 degrees on Monday. More scorching hot heat is in the forecast for Tuesday (31 degrees) and Wednesday (28 degrees), according to Environment Canada.
Humidex values will also reach the high 30s and possibly stretch into the low 40s, the weather agency says.
Things will get even hotter up-island, including in Port Alberni, typically Vancouver Island's hot spot.
Temperatures for Friday, Saturday and Sunday could hit 36, 38 and 39 degrees Friday, Saturday and Sunday, respectively, and could break the 40-degree mark by hitting 42 on Monday. Nighttime temperatures will linger between 18 and 19 degrees for most nights, according to Environment Canada.
The unseasonably hot weather is being brought on by an "exceptionally strong ridge of high pressure" that has developed over B.C. — and one that is expected to break record temperatures all over the province.
"The duration of this heatwave is concerning as there is little relief at night with elevated overnight temperatures," Environment Canada said in the warning.
British Columbians are being asked to stay vigilant to protect against possible heat-related iillnesses by taking steps such as:
Drinking plenty of water
Staying in a cool place
Checking on older family, friends and neighbours
Never leaving people or pets in a parked vehicle
Watching for symptoms of heat illness including dizziness, fainting, nausea, vomiting, rapid breathing and heartbeat, extreme thirst and decreased urination with unusually dark urine
Outdoor workers are also advised to take regular breaks in a cool place.
For more information on how to protect yourself from heat-related illness, check HealthLink BC's website.