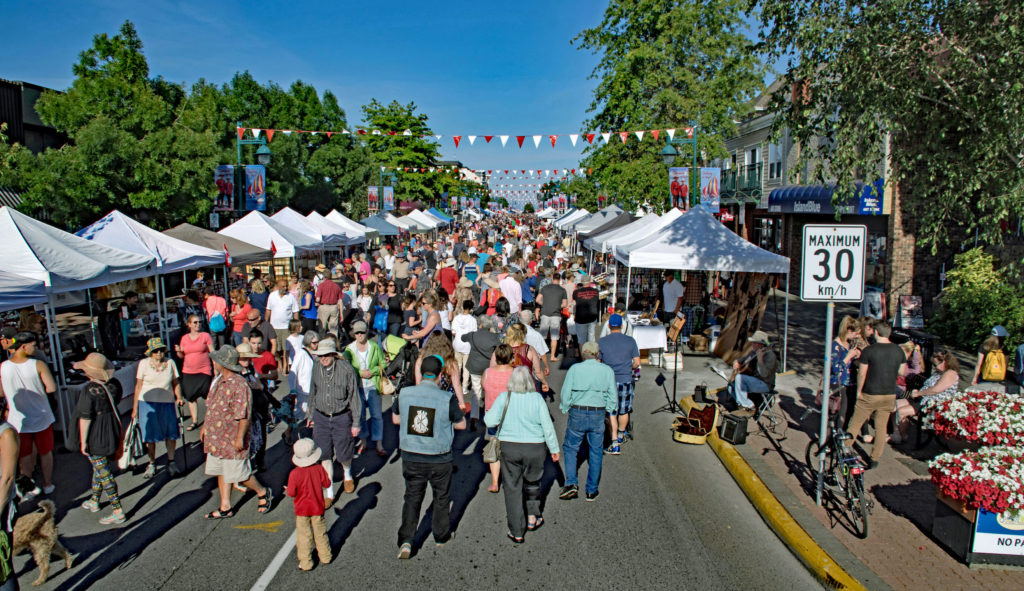 The Sidney Street Market is returning to its roots.
The Town of Sidney announced Monday that the well-known market, around for more than 20 years, would be back on Beacon Avenue this summer after it stopped operating there following the 2019 season.
Sidney Mayor Cliff McNeil-Smith says the market benefits the town culturally, socially and economically, and its return to the town's main drag follows rescinded COVID-19 protocols and feedback from locals.
He tells CHEK News the input prompted town council to put a "strategic priority" in place to have the market on Beacon Avenue, with an official kick-off now set for Thursday, June 15.
"It will be a great joy to see the community and visitors of all ages once again experiencing magical summer night markets on Thursdays in our wonderful downtown," said McNeil-Smith.
According to the town, it signed an agreement with Victoria-based Blue Coast Event Group to operate the market on Thursday evenings. The market wasn't held at all in 2020, and in 2021 and 2022 it operated elsewhere due to health protocols.
Douglas Smith with Blue Coast says the market will showcase a lineup of local and regional artisans, and he looks forward to working with the Town of Sidney and the Sidney Business Improvement Association Society to bring it to fruition.
Other local officials say they're excited to see the market return, especially since it draws thousands of people to "friendly, vibrant, and picturesque downtown," noted BIA president Morgan Shaw. "Experiences like that make people fall in love with Sidney and want to come back with family and friends."
Sidney has more information about the market and vendor opportunities on its website.
The Sidney Street Market will be back on Beacon Avenue this summer beginning Thursday, June 15th! Learn more here: https://t.co/H2PWlYpTNs pic.twitter.com/9PFJQ8dnej

— Town of Sidney (@townofsidneybc) March 27, 2023