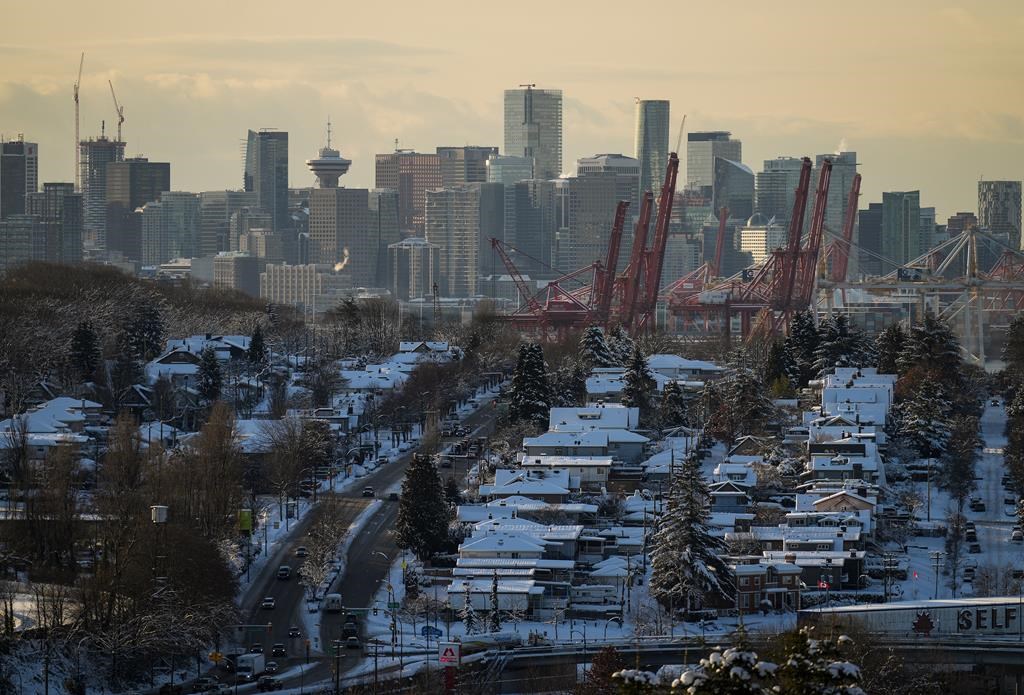 THE CANADIAN PRESS/Darryl Dyck
VANCOUVER — The British Columbia Real Estate Association says the chill across the province's housing market will drag on through this year, but it calls for a strong rebound in 2024.
The association makes the prediction in its housing forecast for the first quarter of the year.
Association chief economist Brendon Ogmundson blames expected sluggish sales this year on a slowing economy and ongoing, elevated mortgage rates.
But he is looking forward to 2024 when the association says a healthier economy, lower mortgage rates and "record high" immigration should fuel home sales again.
The housing market forecast predicts residential sales in B.C. will skid 7.1 per cent this year before surging nearly 24 per cent in 2024.
It says even though home listings remain scant, prices have fallen because of what the association calls the "abrupt shift" in market conditions, and it says rates should stay "relatively flat" for most of this year.
RELATED: Average home price rises, number sold decreases across province in 2022
Trends in Victoria and Vancouver Island look similar to the provincial forecast.
In 2023, unit sales in Victoria are predicted to be down 3.1 per cent from 2022 and Vancouver Island is forecast to be down 2.9 per cent.
The unit sales in 2024 are then predicted to be up 19 per cent in Victoria, and 14.9 per cent on Vancouver Island.
The average price in Victoria is forecast to be down 5.7 per cent in 2023 then up 1.6 per cent in 2024. Vancouver Island is expected to decrease 4.9 per cent in 2023 then increase by 2.1 per cent in 2024.
RELATED: Victoria's rental vacancy rate is up, but not enough to keep pace with demand: report
This report by The Canadian Press was first published Feb. 6, 2023.