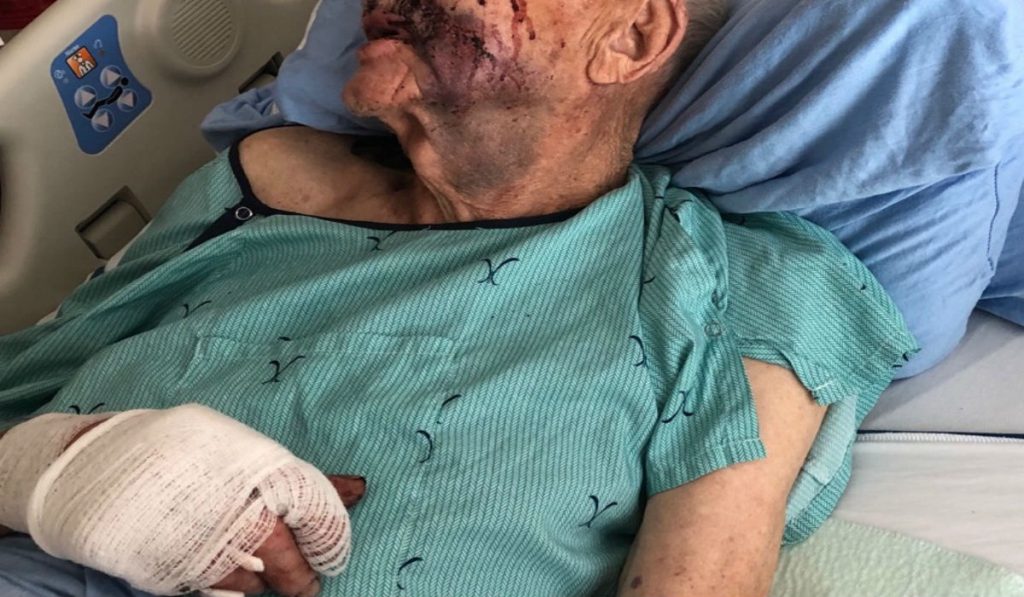 A fundraising effort is underway to help an 89-year-old who was the victim of serious and unprovoked assault in Courtenay early Wednesday morning.
A GoFundMe page called "Bobs Recovery" explains that Robert Plumb was attacked with a machete while delivering newspapers.
RCMP say it happened on the 400-block of 5th Street around 4:15 a.m.
"A male on a bicycle asked him if he had a cigarette, The victim replied that he did not have a cigarette and then that male proceeded to attack our 89-year-old victim, said Cst. Monika Terragani.
"He attacked the victim with what appears to be a machete and the victim did suffer some pretty significant injuries."
The Gofundme page describes how Bob received multiple slashes to his face and underwent surgery on Wednesday to try to save one of eyes.
"Bob has a heart of gold & is loved by so many," it reads.
"It's absolutely unreal that a human being could do this to another."
Raymond Corbett posted a message to Facebook about the attack.
"This is the closest person I have to a grandfather we call him grampa Bob. He was with my grandmother for the last 15 years of her life," he writes.
"My heart is broken thinking someone could do such a thing to another person."
Comox Valley RCMP say the suspect has been described as being young, possibly in his 20s with a dark complexion, wearing something on his head. The suspect was riding a bicycle.
"We are looking for anyone who may have seen the suspect or for anyone with surveillance or dashcam footage during the early morning hours downtown," said Cst. Terragani.
If you have any information, please call Comox Valley RCMP at 250-338-1321. You can send video footage directly to the Comox Valley RCMP at [email protected] and an investigator will follow up. If you wish to remain anonymous, call Crime Stoppers at 1-800-222-8477 (TIPS).