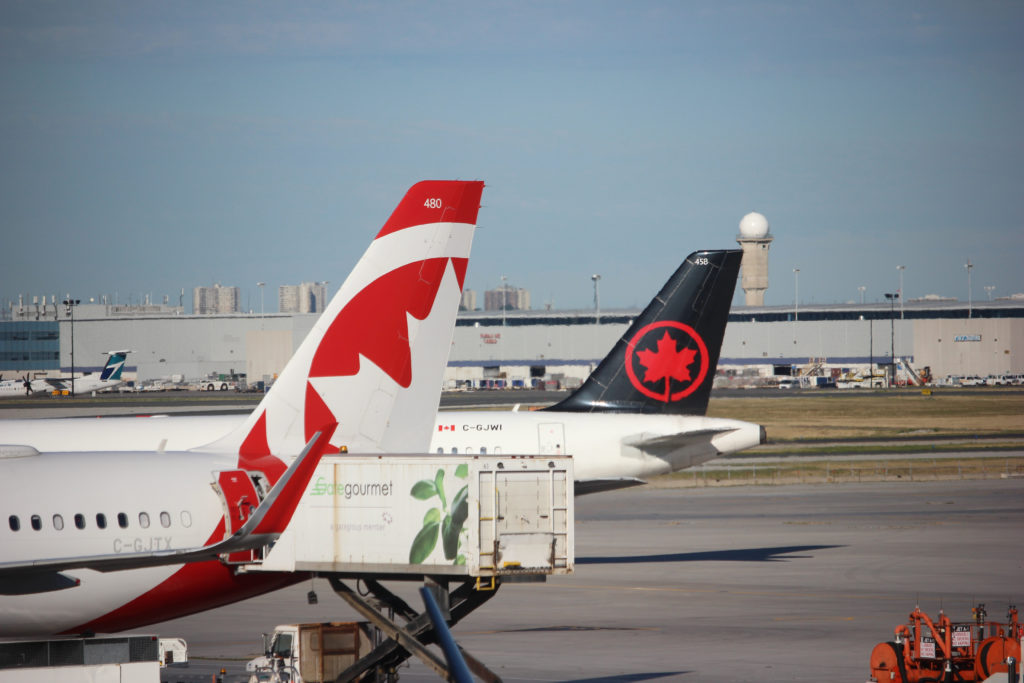 Photo credit: Nicholas Pescod
A flight to Nanaimo was delayed several hours after the aircraft "made contact" with another plane at Vancouver International Airport (YVR), according to Air Canada.
An Air Canada Rouge Airbus A319 aircraft and Jazz Air Canada Express Q400 aircraft "made contact on the tarmac at YVR this afternoon," the airline told CHEK News in a statement Sunday.
It says that when the Rouge plane was being pushed back from the gate, its wingtip hit the Q400, "which was parked at a nearby gate."
The airline and airport say no one was injured.
"YVR Fire and Rescue responded immediately and there were no reported injuries," reads a statement from YVR.
"The safety and security of our passengers and employees is our top priority. Affected passengers are being accommodated by their airline and operations are normal at YVR."
The Rouge flight was departing for Quebec City, while the Q400 was bound for Nanaimo on Vancouver Island.
The flight to Nanaimo was scheduled to depart YVR at 1:45 p.m., but Air Canada's flight tracker says it was delayed more than three hours. It eventually took off at 5:04 p.m., arriving in the Harbour City at 5:25 p.m.
"Customers on both flights will travel to their final destinations on other aircraft today," added Air Canada.
READ ALSO: WestJet passengers say they were injured during Comox plane strike