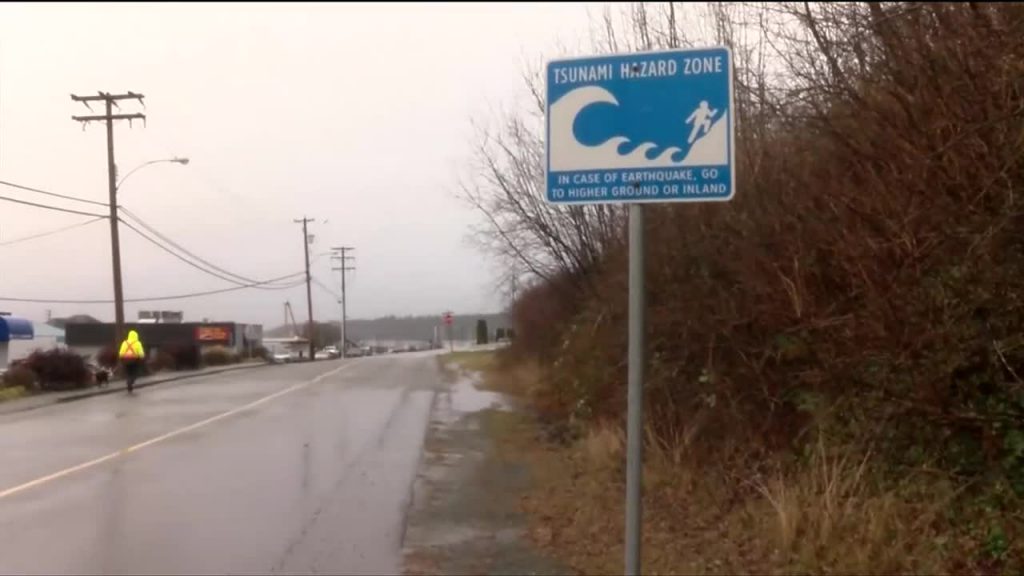 WATCH: Both Port Hardy and Port McNeill do not have a dedicated tsunami warning system, which meant emergency services crews had to warn residents after an earthquake off the coast of Alaska. Dean Stoltz has more. 
Nothing found
The Port Hardy harbour was calm on Tuesday but earlier this morning, residents were jolted awake by the sound of wailing sirens and word that a damaging tsunami was possibly on the way.
"Yeah they were really loud." said Port Hardy resident John Charlie.
The sirens were from a fire truck and police cars going around the low lying areas alerting residents, while a dedicated tsunami warning system was sounding the alarm on the Gwa'ala-'Nakwaxda'xw reserve.
"I was panicking for most of the elders like they usually have a hard time getting around," added Charlie.
"My mother lives down on the reservation actually," said Conrad Anderson. "She went up to my sister's just next door to us. She said it was pretty scary because the dog ran off because of the alarm."
Of the 4,100 people who live in Port Hardy about, 800 live in the tsunami flood zone and about 500 people were evacuated to places like the Port Hardy Civic Centre.
"So there was a lot of movement, vehicle traffic movement when I came in," said Port Hardy CAO Allison McCarrick. "I came in just before 2 a.m. and there was already people moving about."
Port Hardy doesn?t have a dedicated tsunami warning siren but the mayor says the current system works.
"It is an effective system when the fire department and the police actually go into these areas and make people evacuate," said Mayor Hank Bood.
Fire department sirens were sounded in Port McNeill as well, another place that doesn?t have a dedicated warning system. But there?s only one residential street in the flood zone, Beach Drive and that?s where Karen Stewart lives.
The sirens and a knock at the door woke her up.
"A member of the RCMP came and knocked on our door to let us know there was a mandatory evacuation and we should make our way up to the high school as soon as we could," she said.
Within a couple of hours, the warnings were dropped and people returned to their homes.