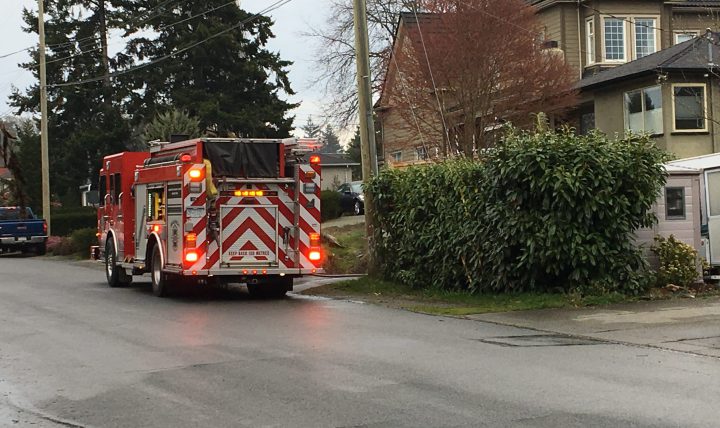 A fire that started in one shed and spread quickly by accelerants to a neighbouring shed was put out early Wednesday morning in Saanich.
Fire officials say an electrical fault from an old appliance sparked the shed fire in the 700-block of Gorge Road West around 7:45 a.m.
With gas and propane tanks inside the structure, the fire then burst through a fence and started to burn another shed in the 2800-block of Adelaide Avenue.
Firefighters said the flames were as much as 40-feet high, but the damage was limited to the sheds and fence between the properties.
Both sheds were separated from the houses and there were no injuries.