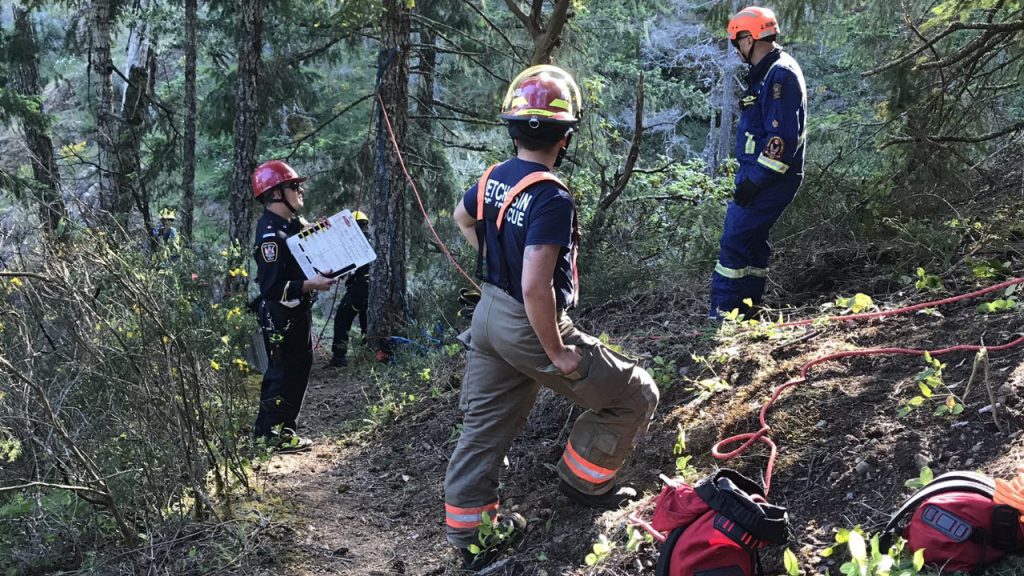 Sooke Fire had to perform a rescue yesterday evening after a single person got stuck on an embankment at the Sooke Potholes.
Shortly after 7:30 p.m. on June 1, Sooke Fire announced a high angle rescue was underway, while the Metchosin Fire Water Rescue Team was standing by.
High angle rescues are performed when the terrain has a slope of 50 degrees or higher, with rescue crews fully reliant on the use of ropes.
Around 9:00 p.m., Sooke Fire announced that the single patient had been rescued from the embankment and had been passed along into the care of the B.C. Ambulance Service.
Metchosin Fire added, following the rescue, that injuries to the person were not considered to be life-threatening.