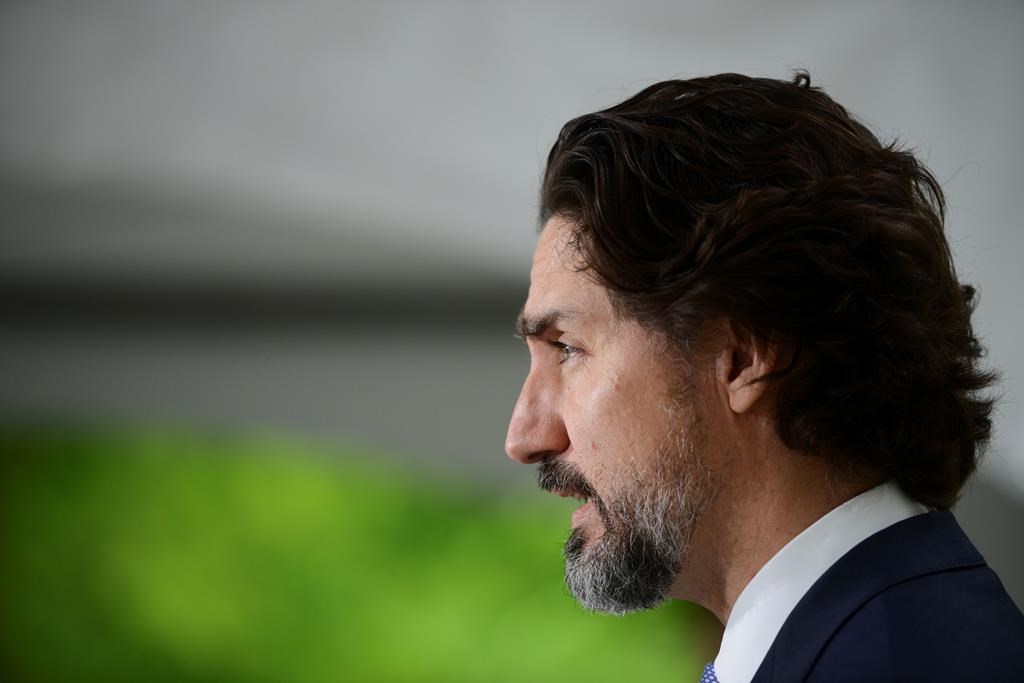 Prime Minister Justin Trudeau says the federal government is extending its program to subsidize wages in companies hit hard by the COVID-19 pandemic until December.
During a press conference on Monday, Trudeau said the extension is intended to give "greater certainty and support" to businesses during the nation's restart.
The program is one of the pieces at the heart of the government's promise to help Canadians get back to work, even if has to be at a slower pace, as the pandemic wanes.
As of July 6, the wage subsidy had paid out $18.01 billion to 252,370 companies in payroll help.
The government's fiscal and economic "snapshot" last week boosted the budget of the wage subsidy program to $82.3 billion in a sign of impending changes.
Trudeau didn't reveal today how the government will reshape the eligibility rules for the program that critics have said acts a barrier to receiving the aid.
There were limited details from Trudeau in Monday's press conference around the wage subsidy, but he implied there will be another announcement coming later this week.
The wage subsidy program covers 75 per cent of wages, up to a weekly maximum of $847, for eligible companies and non-profits.
Instead, the budget for the program dropped as more workers accessed the Canada Emergency Response Benefit for people who lost their jobs or nearly all their hours.
The $500-a-week benefit had, as of July 5, paid out almost $54.8 billion to 8.25 million people.
The budget for that program is now at $80 billion, but it's scheduled to close in the fall.
In addition to announcing the wage subsidy extension, Trudeau issued an apology surrounding the recent controversy in connection to the WE Charity.
The prime minister said he's sorry that he didn't recuse himself from the government's decision to award a contract to WE to manage a major student-volunteering program.
"When it came to this organization and this program, the involvement that I had in the past, and that my family has, should have had me remove myself from those discussions and I'm sorry that I didn't," said Trudeau.
The prime minister added he's particularly sorry that the delay in the program caused by WE's eventual decision to withdraw will harm students looking for ways to help in the COVID-19 pandemic.
Trudeau has faced accusations of cronyism and allegations of a conflict of interest over his past connections with WE since it was announced last month that the charity would be running the Canada Student Services Grant.
With files to Canadian Press.