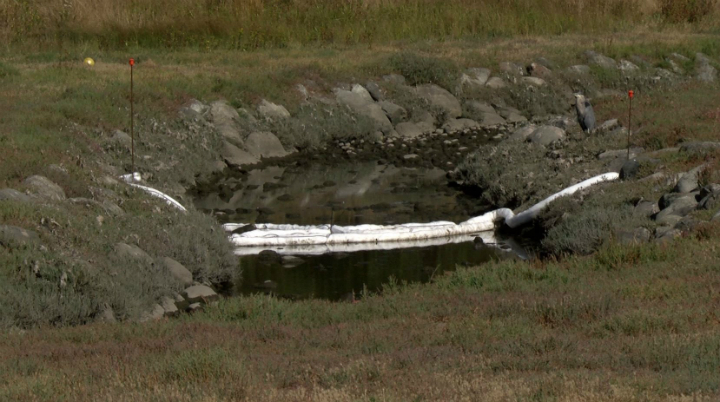 Esquimalt crews have traced a significant cause of a contamination in Gorge Creek to a location at the upper end of the collection system.
The town says cross contamination is to blame, where wastewater intended for sewer pipes is inadvertently directed through stormwater pipes.
Crews have been working with property owners to repair pipes and expect stormwater monitoring to continue for several weeks.
A significant drop in contamination has been found in recent tests.
The contamination was first reported on July 29. The annual Gorge Swim Fest was scheduled for the following day but was cancelled.
Esquimalt reminds residents that materials dumped into the sanitary or stormwater collection systems will eventually find their way to water bodies.
The town says these will have a negative impact on water, shoreline and marine wildlife in the area and ask people to dispose of materials in a responsible manner.