As the "spooky season' comes to a close, adults and children alike dress up for Halloween, but the holiday is not just for humans.
Here are some of our favourite pets in costumes this year, sent in from CHEK viewers.
The Party and Potter Poodles
This is Portia and Billie, two poodles who are ready to celebrate Halloween this year with their owner Sally Dyck from Denman Island. Portia is ready to roll over as a rockstar, and Billie is casting barking spells as Harry Potter.
The Tour de Doodle
CHEK viewer Claire Tarrant-Rowly from Cordova Bay sent in this photo of her 4-year-old Golden Doodle Leo, who looks ready for his big barking bike ride.
The Canine Cowboy
This little guy looks ready to take on the Wild West this Halloween. His name is Buddy, and he is spending this day with his owner Cindy McLachlan, dressed for success in his Canadian Tuxedo.
The Canine Cowgirl
Cowboy Buddy might have some competition, as Cowgirl Taylor takes the stage, fully equipped with an extra pair of arms and a lasso. This picture was sent in from viewer Barb.
The Mighty Bull Lion
Is it a lion? Is it a bulldog? It's a moose! Well, it's a bulldog named Moose, dressed up as a "Lion Bull". This picture was sent in from viewer Tina in Cobble Hill.
Bad to the Bone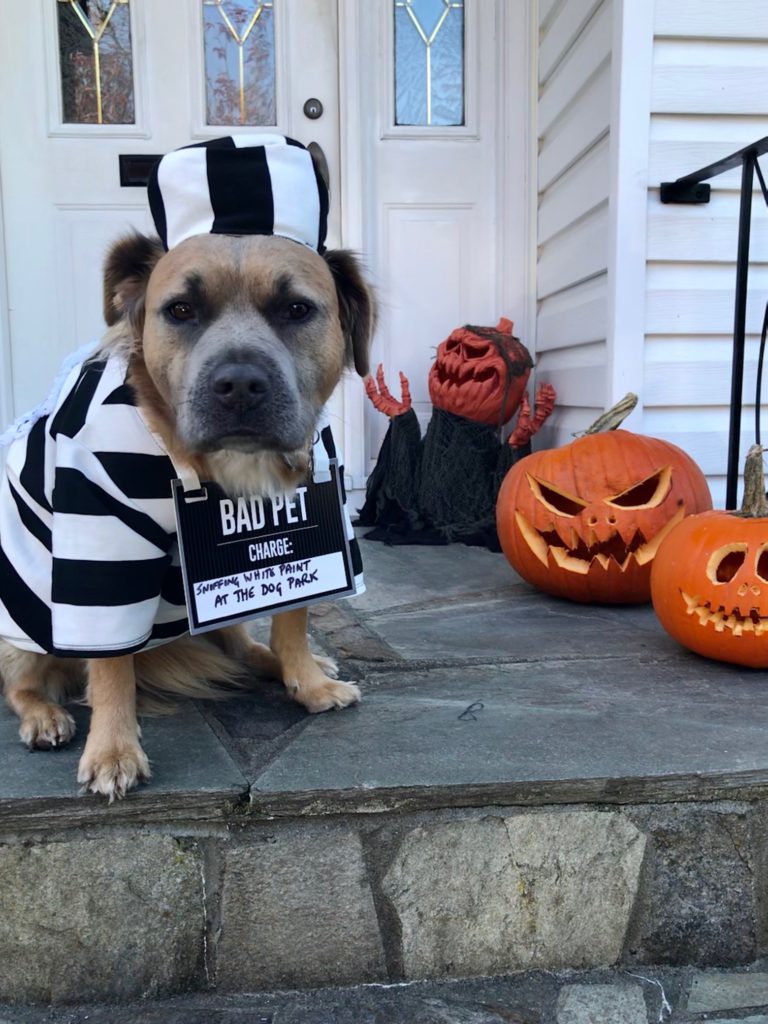 Bad dog! This pet-in-prison was caught for "sniffing white paint at the dog park," and is finally free on this spooky day. Nala here is enjoying this freedom with her owner Karen Leslie.
Puppy the Poo
Winnie the Poo's best friend Tigger has shown up in Bella Bella this weekend. CHEK Viewer Karen Bull sent in this photo of her daughter's dog Jax, who might just be on the hunt for some honey.
Minnie Mouse Makes an Appearance
This patient pup belongs to viewer Kristen. Sophie kept her costume simple but classic this year, dressing up as Mini Mouse.
The Hot Dog Guinea Pig
While regular hotdogs are typically pork, this cute hot dog is a different kind of pig–a Guinea Pig named Colin! All set with a pumpkin, mustard and ketchup, this little guy is celebrating Halloween with his owner, Michelle O'Dell.
Underdog? More like Super Dog!
Here comes Super-Louie! He and his owner Jason Baxter will be saving the day this Halloween.