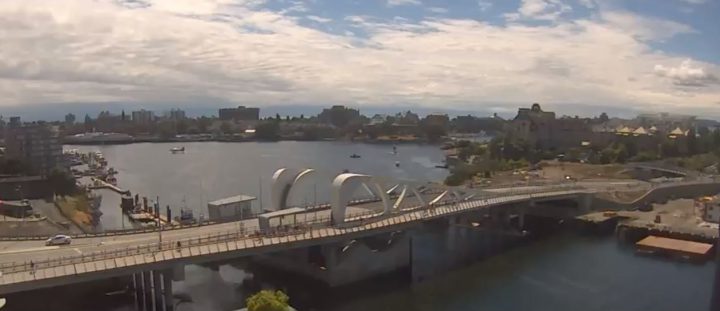 Delays are expected around the Johnson Street Bridge on Sunday as crews complete paving work on Esquimalt Road.
The City of Victoria said paving work on Esquimalt Road between the west side of the Johnson Street Bridge and Harbour Road will begin at 7 a.m. and finish at 4 p.m.
Drivers, cyclists and pedestrians will still be able to access the road but should expect longer waiting times.
Cyclists using Esquimalt Road will have to share space with vehicles when travelling through the construction area. The city said cyclists and pedestrians may wish to use the multi-use pathway on the north side of the bridge to avoid the construction area.