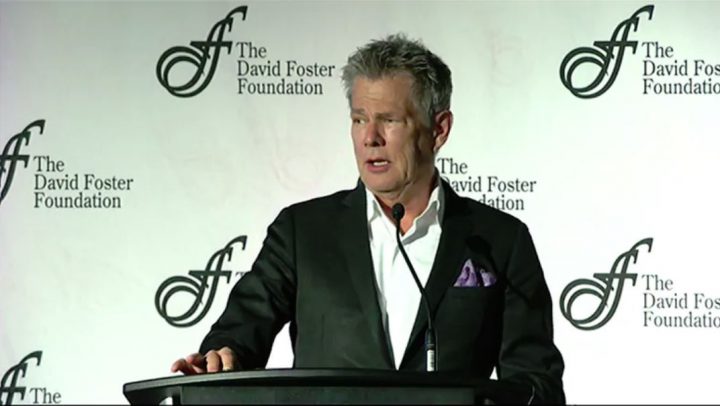 The battle to save music programs in the Greater Victoria School District has received some big-name support.
Grammy-winning musicians and composer David Foster appeared in a video posted to the YouTube channel "Advocacy for Music in Schools"
In it, he details his own experience as a youth in band class in Victoria at Lansdowne Junior High and Mount Doug High School, and urges the district to do what it can to save music programs.
"Music and band in school were the one bright light for me," he said. "I would not be the musician I am today if it were not for this school program."
Foster said such programs keep kids focused and on the right track, and that he hopes the "powers that be" will take his story to heart and try to keep music programs alive.
"The students need it, the teachers deserve it, and the world will be a better place for it," he said.
School District 61 previously identified a $7-million deficit for 2022, citing a revenue decrease, an increase in expenses and a lack of surplus during the current school year due to the pandemic.
A draft of the budget proposed cutting $1.5-million from middle school band, strings and choir, elementary strings, ukulele and fine arts.
The proposed cutbacks struck a chord, and as a result, parents, staff and students across the district protested in front of schools.
However, after taking a closer look at available funds, staff found about $1.1 million in surplus from department underspends, money the district is proposing to put right back into music programs.
The new changes will see $481,426 go back into middle school band (Grade 6, 7 and 8), ukulele and Indigenous drumming, while $400,000 will go towards educational assistant staffing.
However, middle school strings and choir, elementary strings and district fine arts could still be silenced.
Foster also wrote a letter to the district and B.C. Education Minister Jennifer Whiteside in which he expressed dismay over the potential cuts.
"I urge you to reconsider these devastating cuts. Our children are depending upon you to do the right thing," he said.