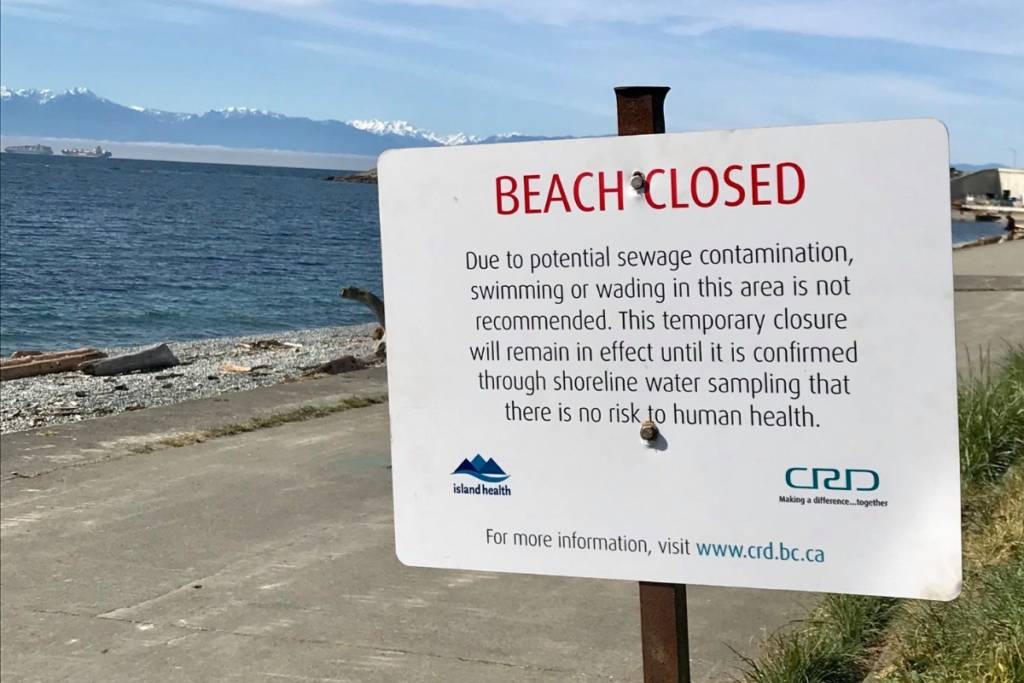 Capital Regional District/Facebook
It might be warm out, but the Capital Regional District wants people to stay out of the waters at a handful of Victoria beaches and shorelines.
The CRD has issued an advisory notice warning people not to enter or swim in the waters at Gonzales Bay, Ross Bay, Clover Point and Holland Point due to wastewater discharge that recently occurred at Clover Point Pump Station.
"Avoid entering the water as wastewater may pose a health risk," the CRD said.
Warning signs have been posted at the affected shorelines and the CRD says the signs will remain in place until water sample results are back to a safe level.
Testing is expected to take place next week, according to the CRD.