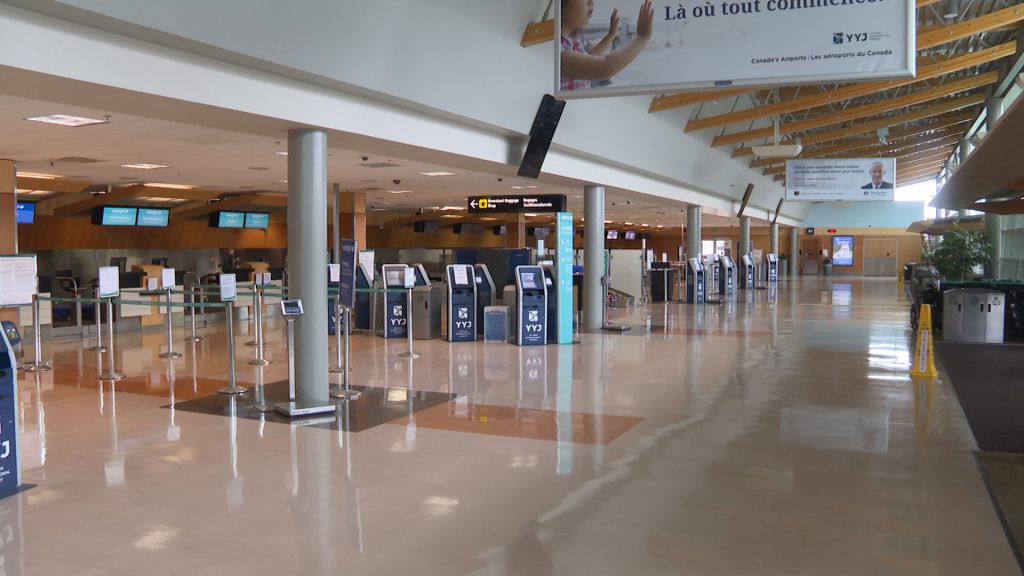 Passengers flying out of Victoria will be able to get a COVID-19 test as a new clinic is coming to Victoria International Airport (YYJ) Monday.
The testing facility, operated by Calgary-based Connectus Global, is aiming to be open on Aug. 30 and will be located inside the Airport Services Centre open from 8 a.m. to 12 p.m. Monday through Friday, according to a press release from Connectus Global Thursday. They say it will allow passengers to get tested before travelling with same day, 24 or 48-hour results.
Passengers will need to schedule their appointment using the Connectus Global YYJ booking tool or come to the airport testing clinic, according to the release. They say it will cost $375 for same-day results, $250 for 24-hour results and $175 for 48-hour results and passengers will receive results via email.
Connectus says individuals will get a digital health passport via their handheld which can be shown at border crossing officials.
Connectus CEO Mike Anderson said the testing is designed to provide quick and convenient results for travellers.
"Our goal with this initiative is to provide the public with a quick and convenient testing solution for both international and domestic travel while remaining compliant to the testing and quarantine guidelines that have been put in place by the municipality in that local area, our country and abroad," said Anderson.
Geoff Dickson of the Victoria Airport Authority (VAA) says they feel testing will remain for passenger safety.
"We think that testing will be here for the foreseeable future and the addition of asymptomatic COVID-19 testing at the airport is one additional measure to support safe air travel, our local community and our award-winning safety and hygiene measures," said Dickson.
Passengers are reminded they will need to follow all existing travel measures prior to departure and be familiar with the quarantine requirements.
For more information about what to expect at YYJ visit TravelSafe.
READ MORE: Air Canada mandates COVID vaccination for all current employees, new hires