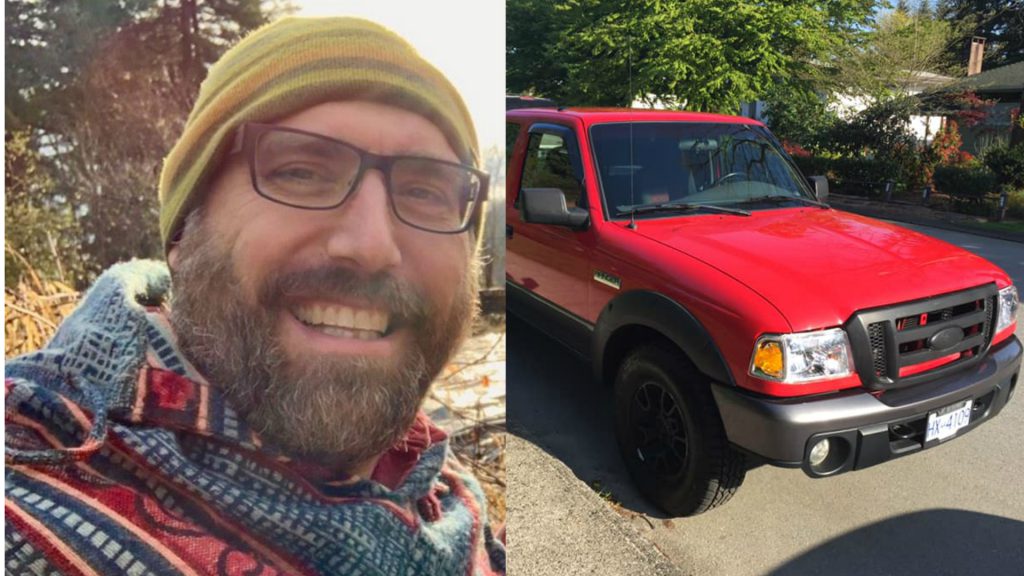 Officials are trying to narrow down a search, after a Courtenay man was reported missing.
Michael Gazetas was last seen driving his bright red 2011 Ford Ranger Friday, and was wearing a coloured poncho.
He is known to spend time in the outdoors in remote areas, and has worked as a location scout for films.
A formal search has not been launched as there is no specific area, but friends are out looking in areas in the Comox Valley and Strathcona-Westmin Provincial Park.
Officials are hoping for a tip involving his truck, its Licence plate is HX 4109.
"What's good in this case is his vehicle is very distinctive… that's they key right now," said Paul Berry from the Comox Valley Ground Search and Rescue.
"Family think maybe he drove up a logging road and may be stuck."
They say the poor conditions could have also been a factor in his disappearance.
The RCMP is investigating along with search and rescue, anyone with information on his whereabouts or who may have spotted his truck is asked to call 250-338-1321 or 911.
Friends say the disappearance is very out of character.