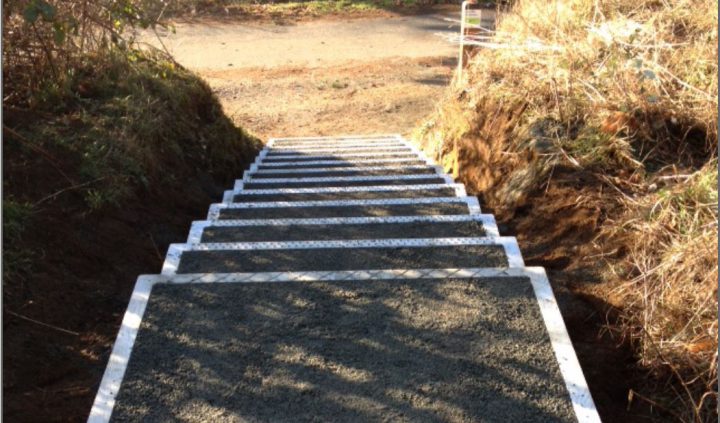 A popular Comox Valley staircase for recreation enthusiasts is closed until the end of October while a replacement is being constructed.
The Comox Valley Regional District (CVRD) says work on the Nob Hill Staircase, or known by frequent users as the "Goose Grind", is shutting access to the pedestrian route between Goose Spit Park and Yates Road in Comox.
Reminder: Nob Hill Staircase between Goose Spit Park/Yates Road will be closed today until the end of Oct. Stairs Yates to Moore Road & Mulholland Dr. will remain open. Hawkins Greenway along Hawkins Road will provide an alt pedestrian route up the hill. https://t.co/fsZqpzG6E9 pic.twitter.com/AIXmEVYauR

— Comox Valley RD (@comoxvalleyrd) September 10, 2018
The CVRD says climbing stairs from Yates Road to Moore Road, and Mulholland Drive will remain open.
Users will have a chance to see a sample of the new stair design along the route at the west end of Mulholland Drive.
The Nob Hill Staircase was constructed in 2011 and the district says it is well worn by those who have used it and by the marine environment.
The CVRD says the new staircase will have a preferred landing surface for runners and constructed with aluminum to provide long-term resistance against the environment and use from visitors.