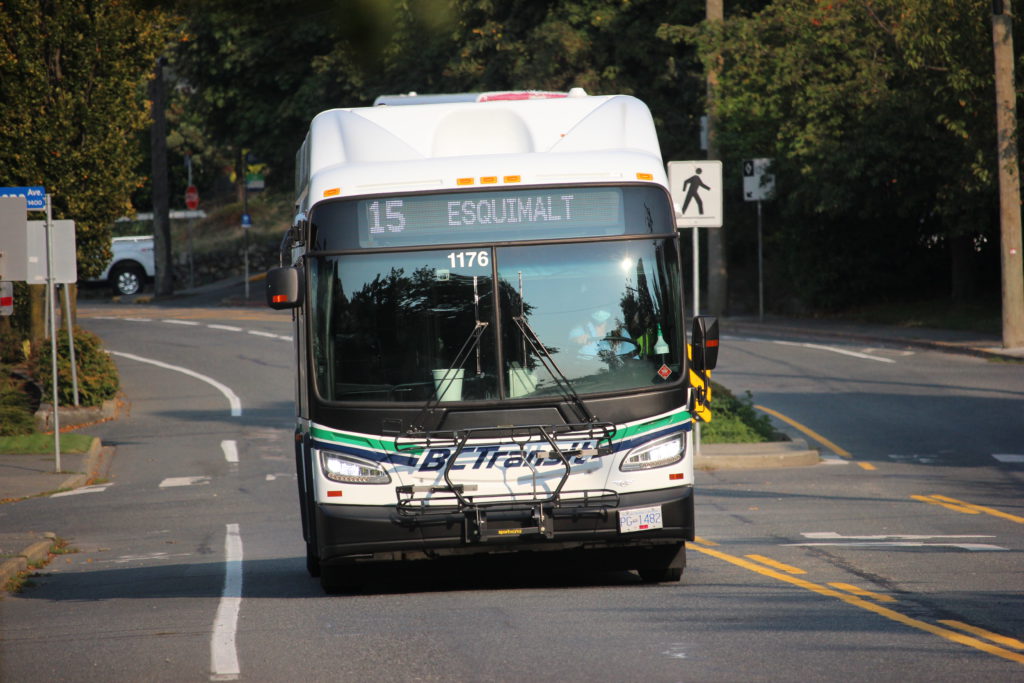 The City of Victoria will consider a motion this week that would provide free bus passes to the homeless population.
At a Committee of the Whole meeting scheduled for Thursday, City Council is expected to discuss the possibility of purchasing bus passes for the estimated 250 individuals sheltering outdoors in Victoria.
The motion, tabled by councillors Sarah Potts and Sharmarke Dubow, suggests that it would cost the city between $5,625 – $10,625 per month in order to cover the costs of the bus passes.
According to the City, bus tickets can be purchased from the Victoria Regional Transit Commission at a reduced rate if they are given free of charge to low-income individuals with urgent transportation needs.
The motion adds that agencies can purchase tickets and passes through the Community Social Planning Council and the Transit Commission would match the purchase on a 1:1 basis with free tickets.
By purchasing bus passes for the homeless, it will provide those sheltering outdoors in Victoria increased access to survival services – such as shower facilities – that might not be in close proximity, Potts and Dubow suggest.
"The Coalition to End Homelessness is working on behalf of the city to engage with unhoused community members around outdoor sheltering. Outside of housing, access to hygiene and transit have been the top issues raised," reads a statement in the motion.
The two councillors tabling the motion say that adding shower facilities to areas where the homeless are sheltering or opening existing shower facilities that are not currently in operation "has been a challenge" due to infrastructure, bylaws, and staffing.
The motion reads that making transit options available to the homeless population is a way to address the access to survival services.
Potts and Dubow are recommending that the City invest up to $10,625 "from the financial stability reserve for the provision of transit fare for persons sheltering outdoors."
It is also being recommended that, if the motion is passed, City Council works with the Coalition to End Homelessness, the Community Social Planning Council and existing distributors to determine a distribution plan and that the funding is reviewed in six months.