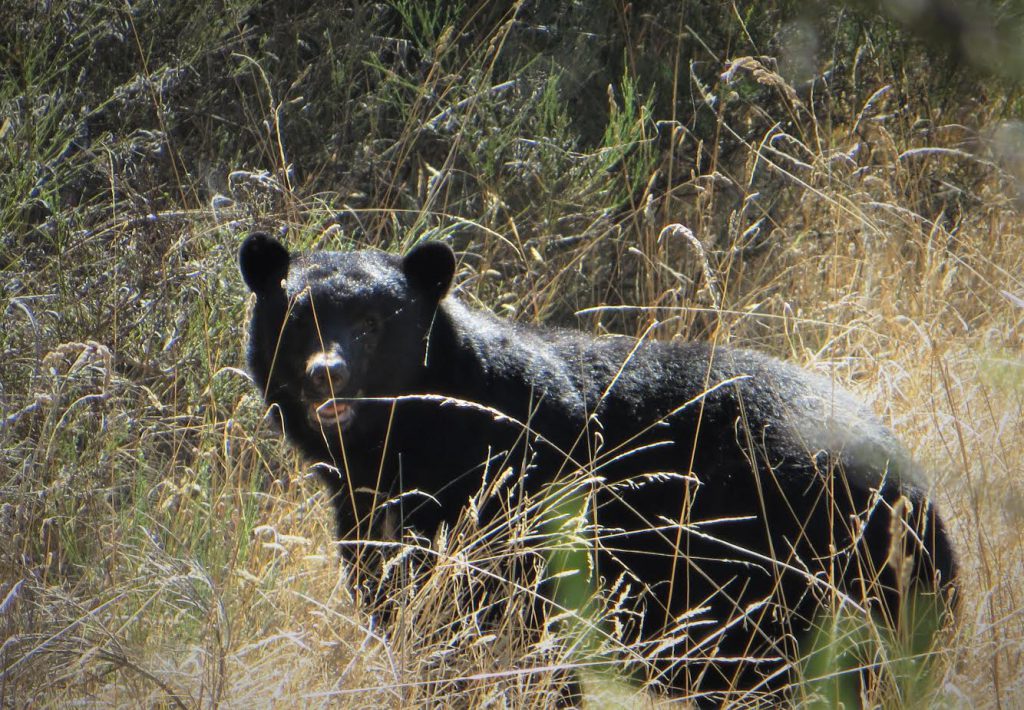 Central Saanich police are asking the public to take caution after a black bear was seen near Newton Heights Wednesday.
Police tweeted the advisory at 4:48 p.m., saying a black bear had been seen in the Newton Heights area of Saanichton.
***CAUTION – BEAR**
A report was made today of a black bear in the Newton Heights area of Saanichton. Please be bear aware: ensure that you keep pets inside or on a leash, and keep garbage and compost locked up. #csaan pic.twitter.com/zqMaX5lwyR

— cspoliceservice (@cspoliceservice) May 27, 2020
The public is asked to keep pets inside or on a leash. Residents should also keep garbage and compost locked up.
Last week, a bear and cub were spotted near Elk Lake Regional Park in Saanich. Police were able to scare the two bears away from the area.
The sighting near Elk Lake was the third bear sighting in Saanich in a month.
The B.C. government has the following tips on its website for anyone who encounters a bear.
Do not feed bears. It's against the law to feed dangerous wildlife.
Remain calm. Do not run or climb a tree. Slowly back away, talking to the bear in a quiet, monotone voice. Do not scream, turn your back on the bear, kneel down or make direct eye contact.
Keep away from the bear. Do not try to get closer to it. If the bear gets too close, use pepper spray (within seven metres) or something else to threaten or distract it.
Stay together. If you are with others, act as a group. Keep children close – pick up and carry small children.
Go indoors. Bring pets indoors if possible.
Watch the bear until it leaves. Make sure the bear has a clear escape route. After the bear is gone and it's safe, make sure there is nothing in the area that will attract bears back again.
People can contact the Conservation Officer Service at 1-877-952-7277 (RAPP) if a bear poses an immediate threat or danger to public safety.