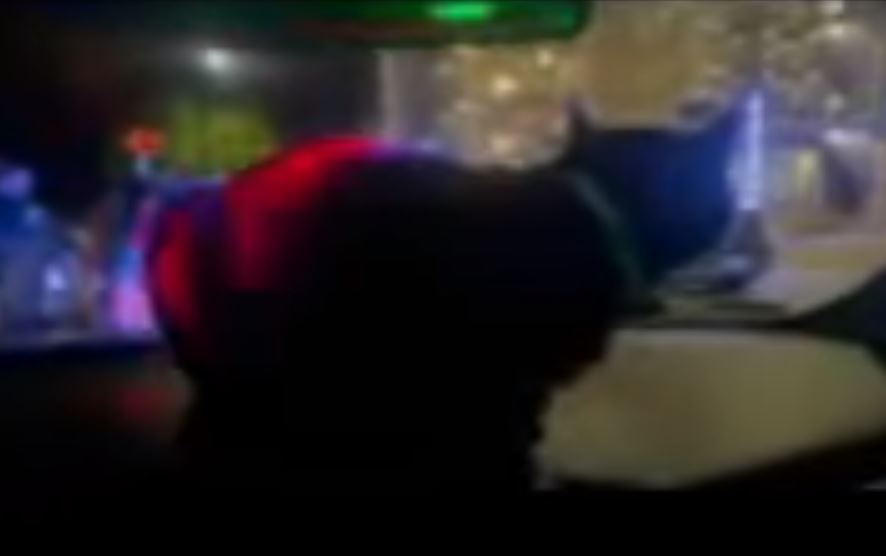 An on-duty police officer in Victoria got an unexpected catcall when returning to his cruiser to find a feline had snuck its way inside.
On Sunday, just before 2 a.m., patrol officers with VicPD were flagged down by a driver concerned about another driver, who they said drove through two red lights.
The tipster was worried someone would get hurt, according to police.
The officers then conducted a traffic stop in the 500-block of Kingston Street in James Bay, where the driver was allegedly impaired by drugs, VicPD said in a news release Monday.
An officer issued the driver a standard field sobriety test, which they initially started but then refused to continue, resulting in a 24-hour driving prohibition. Their vehicle was also towed.
But when a police supervisor on scene returned to his cruiser, he was greeted by a surprise with claws and whiskers — it was a dark-coloured cat perched on the dashboard.
"So I'm at this traffic stop, a little bit of an erratic driver, and while I'm talking to her, this character here decided to jump into my car," the officer, who filmed the cat encounter, is heard saying in a YouTube video.
"Hey, hey you. Hey, you. You can't just jump into my car. Well, I guess you can," the officer said to the cat seen wearing a light-coloured collar. 
The cat, or "unauthorized visitor," was later "released roadside without charge," police joked.
VicPD officers continue searching for impaired drivers and encourage intoxicated drivers to opt for a taxi or public transit instead.
"Even having your vehicle towed home is a safer and significantly cheaper alternative to an immediate roadside prohibition, criminal impaired driving charge or harming or killing someone," police added in the release. "Do not drive impaired."
Anyone who suspects someone is driving intoxicated is asked to call 911.