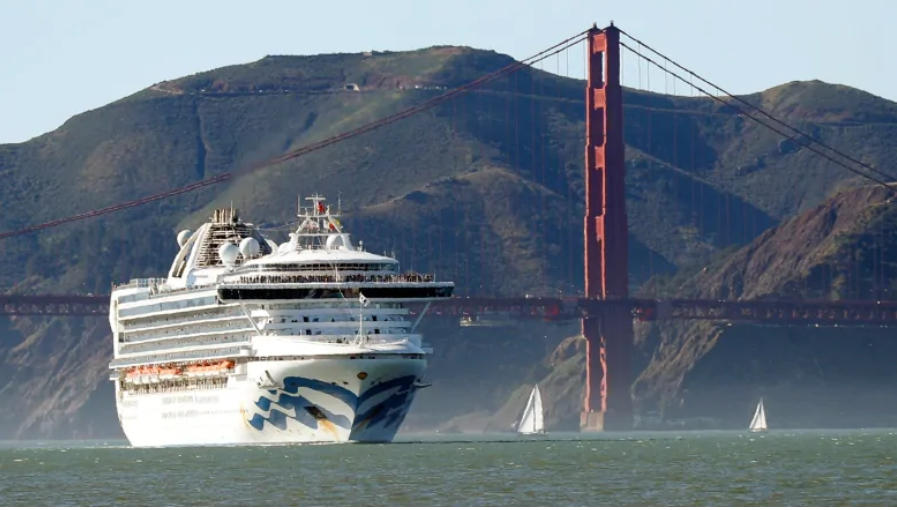 The federal government has chartered a plane to bring home 237 Canadians on board the Grand Princess cruise ship anchored off the coast of California, which has been quarantined as passengers underwent COVID-19 testing.
The ship, quarantined since last Thursday, will dock in a non-commercial port in Oakland Monday and begin offloading.
Over the weekend it was announced by American Vice President Mike Pence that 21 people had tested positive for coronavirus. 19 of those people were crew who worked on the ship.
The 237 Canadians among the 3,500 total passengers will be repatriated back to national soil, flying from San Francisco to a military base in Trenton, Ontario.
"Passengers will be screened for symptoms before boarding the aircraft," said Foreign Affairs Minister François-Philippe Champagne at a press conference Monday morning. "If they show signs of symptoms they will not be allowed to board."
According to Champagne, if anyone shows symptoms they will remain in America and be cared for by the US Health Care system and Canadian authorities will remain in contact with them through the duration of their symptoms.
Upon arrival at the CFB Trenton military base, each passenger will be quarantined in their own separate house and will remain in isolation for 14 days, said Heath Minister Patty Hajdu. After the two-week period, if they haven't shown any symptoms, they will be free to return home.
"The health and safety of Canadians both at home and abroad remain our number one priority." Hajdu added.
At this time, the federal government has confirmed 71 total cases across Canada: 34 in Ontario, 27 in British Columbia, six in Alberta, and four in Quebec. Canadian Federal Health Minister Dr. Theresa Tam has said that six of those total cases are linked to the previous leg of the Grand Princess that sailed at the end of February.
"Today the Public Health Agency of Canada is recommending that Canadians avoid all cruise ship travel due to COVID-19," Tam said.
The Grand Princess is scheduled to dock in Victoria at the Ogden Point cruise ship terminal on April 3.