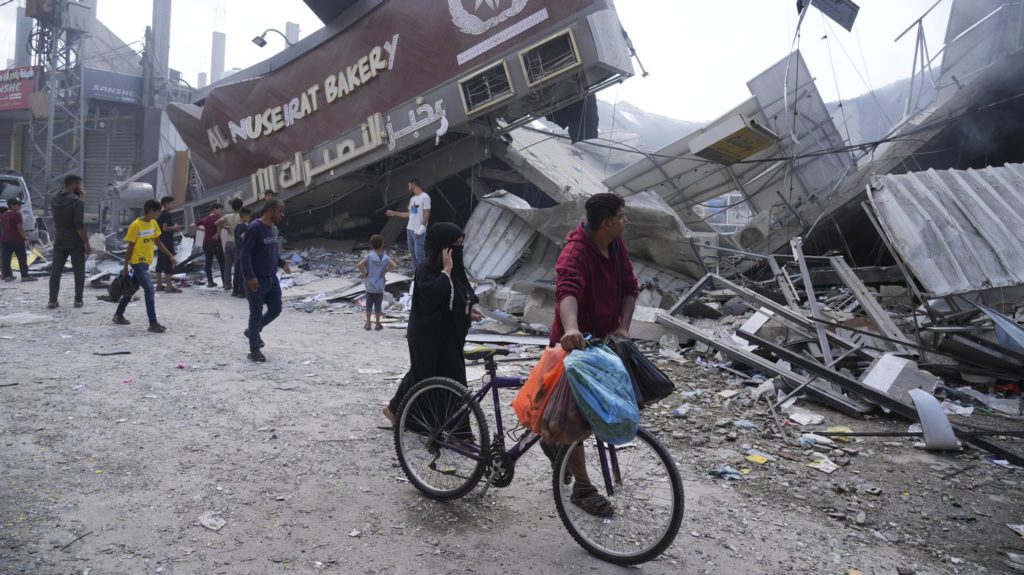 THE CANADIAN PRESS/AP-Hatem Moussa
An Ontario man says his father and other relatives are on the brink of starvation in Gaza and violence has broken out during scrambles for scarce essential supplies.
Moayed Salim says his 66-year-old-year Canadian father, who was born in Gaza, moved last year to the Palestinian territory in his retirement and has been stuck there ever since the Israel-Hamas war broke out.
Salim says his father has registered with the Canadian embassy and is hoping to be able to leave Gaza but his family might run out of food and water before then.
He says another relative has told him a nearby bakery that was her only source of food was bombed last night and she has seen brutal fights break out over single bottles of water.
Salim, who lives in London, Ont., is among the Canadians with family in Gaza who have been calling for the evacuation of their loved ones from the region and for humanitarian aid to be allowed in to the sealed-off territory.
American President Joe Biden announced today that Israel has agreed to allow humanitarian assistance to begin flowing into Gaza from Egypt, with the understanding it would be subject to inspections and that it should go to civilians and not Hamas militants.
Global Affairs Canada has said Canada knows of 370 people – including Canadian citizens, permanent residents and their families – in Gaza.
SEE ALSO:
This report by The Canadian Press was first published Oct. 18, 2023.