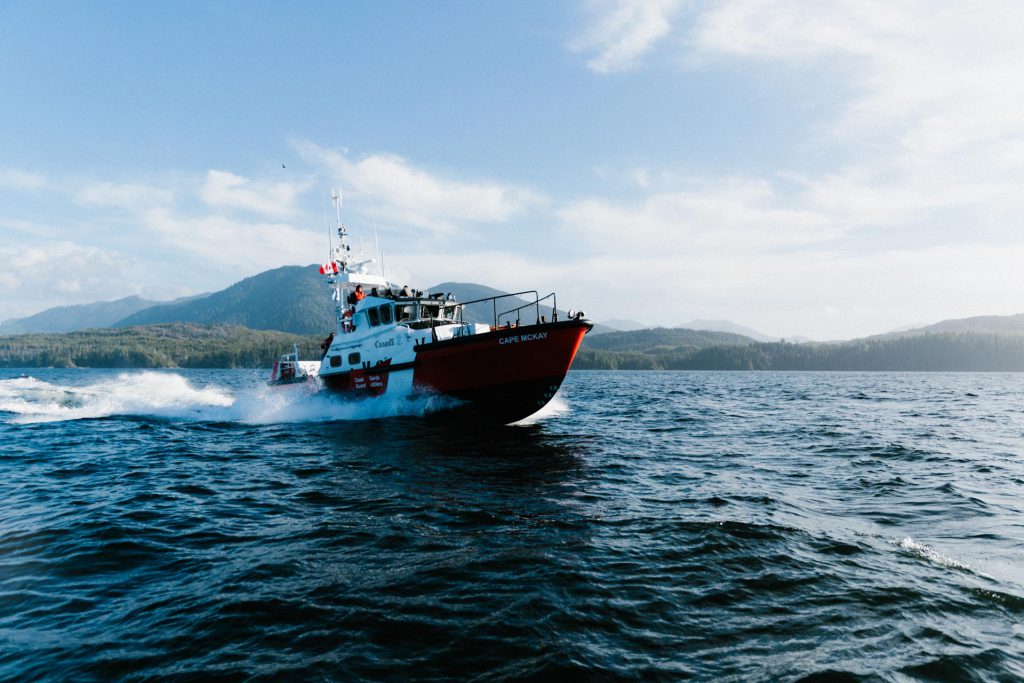 Canadian Coast Guard / Facebook
With the start of the boating season underway in B.C., heading out to the water may be tempting for residents.
But with the COVID-19 pandemic still ongoing, the Canadian Coast Guard is asking people to stay off the water unless it is needed.
"On behalf of the Canadian Coast Guard, I am asking all mariners to once again come to the aid of others by avoiding non-essential trips and consider staying close to home to save lives as our country works to reduce the spread of COVID-19," said assistant commissioner Roger Girouard in a statement on Saturday.
The coast guard says they have already responded to a higher number of search and rescue calls in the province compared to this time last year.
With each response, the organization says their specialists are putting themselves at risk of exposure to COVID-19, and are using up the supplies of personal protective equipment that is desperately needed by critical care workers.
"[The] coast guard continues to work 24 hours a day, seven days a week to keep mariners safe, but unnecessary boating trips increase the risk to our operations and our ability to respond," said Girouard.
This announcement comes as many were hoping to get on the water as an alternative to other cancelled outdoor activities, like hiking in provincial parks.
Girouard reminded everyone that smaller coastal communities in B.C. have closed to visitors in an effort to protect their families, adding that unnecessary visitors pose a threat to vulnerable community members and the limited health care resources.
He also said that because these communities are not welcoming visitors, if you choose to travel, you might not be able to have access to fuel, supplies and other services.
"If you have been in close contact with someone with COVID-19, or are feeling sick, please don't get on a boat," urged Girouard. "Please let the coast guard know if you have any flu-like symptoms when you call for assistance so we can best protect our crews."
The coast guard is asking everyone for patience and understanding while they navigate these uncharted waters.
"I know that seafarers are both self-reliant and fairly cautious. It's time to take those principles to heart keeping an eye to being on the water without impacting others," said Girouard.