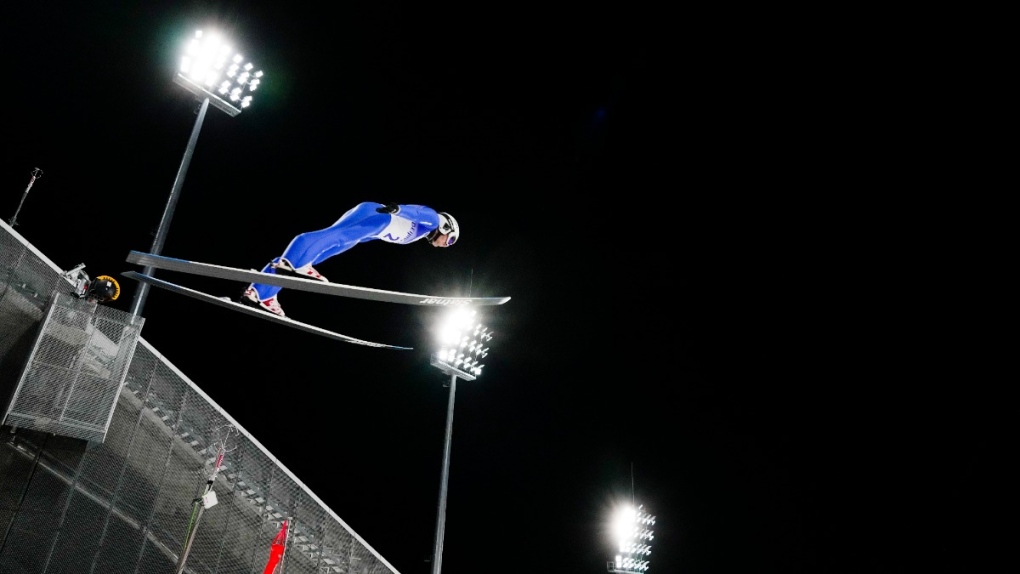 Canada won a surprise bronze medal in the mixed team ski jumping competition at the Beijing Winter Olympics.
The Canadian team of Alexandria Loutitt, Matthew Soukup, Abigail Strate and Mackenzie Boyd-Clowes placed third with a combined score of 844.6 points.
Slovenia won the gold medal in dominating style with 1,001.5 points, while Russia took silver with 890.3 points.
Toronto's Boyd-Clowes, 30, secured the bronze on Canada's final jump, travelling 101.5 metres and scoring 128.1 points.
The mixed team event, which took place at the Zhangjiakou Ski Jump Centre, was making its Olympic debut at the Beijing Games.
Canada had never won an Olympic medal in any ski jumping discipline.