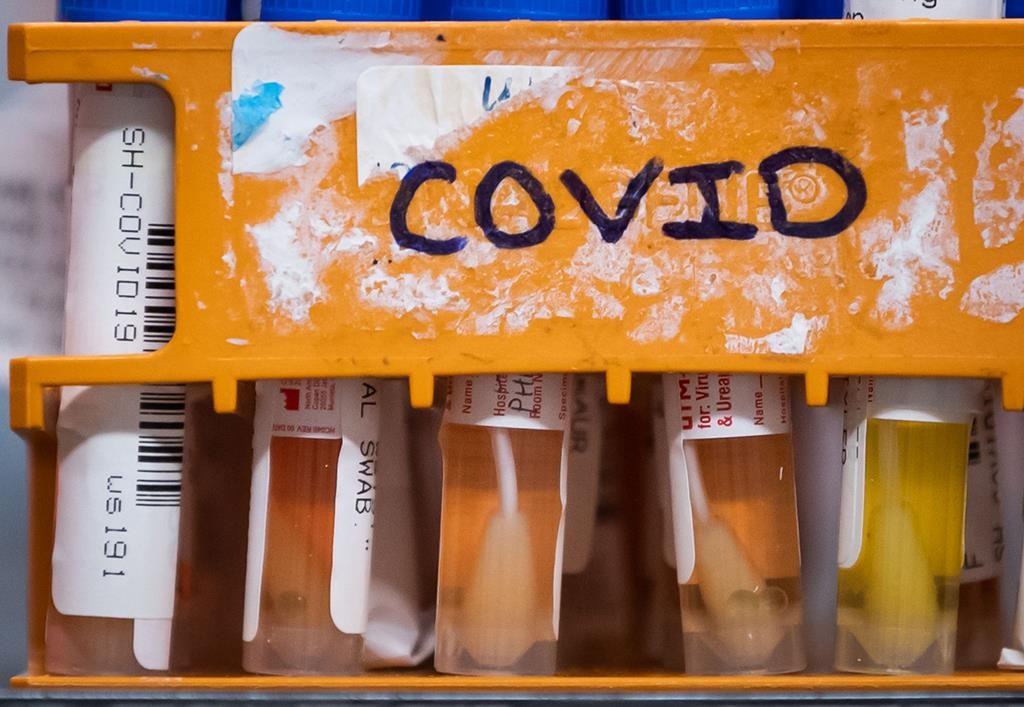 Canada is bringing back a requirement for everyone entering the country to have a pre-arrival negative molecular test result for COVID-19, even if travellers are returning after being away for under 72 hours.
Health Minister Jean-Yves Duclos said that the requirement will return as of Tuesday, which is only about a month since Canada waived the need for a test for those taking short cross-border trips.
Duclos said those pre-arrival tests must be taken outside of Canada, which is a new rule.
Canada is also removing a ban on all travellers who have recently passed through 10 African countries, a measure the federal government brought in late last month in response to the emergence of the Omicron variant.
Duclos said this measure has served its purpose and is no longer necessary, and it will be lifted Saturday as of 11:59 p.m.
The changes came with a warning to those who still choose to travel abroad as Omicron spreads.
"We do not want you to be stranded or to be sick abroad," Duclos said at a media briefing Friday.
"Once you have left the country, once you are stranded, once you are sick, there is little the Canadian government can do to help you."
The government received heavy criticism from border town mayors, the tourism industry and the Canadian Chamber of Commerce for the test requirement for short trips before it was temporarily removed last month.
Public health experts said getting a test during a short trip over the border would be unlikely to identify new cases, even if someone contracted the virus abroad because the incubation period is longer than 72 hours.
Duclos defended its reinstatement Friday, adding that it will be used in concert with other travel restrictions and warnings to limit the spread of Omicron, such as post-arrival random tests for people who arrive from the United States.
"It's not a perfect measure, but it is an important one," Duclos said.
Chief public health officer Dr. Theresa Tam said Omicron may have a shorter incubation period before it would show up on a test, though that is still under investigation.
Her deputy, Dr. Howard Njoo added that regardless of the testing regime people should think carefully about why they choose to cross the border and the potential risks.
Duclos also defended the ongoing decision not to subject travellers from the U.S. to the strict arrival test and isolation rules that other international travellers face when they come into Canada.
"The situation in the U.S. is currently different from what we see outside of North America," he said. "Per capita, the U.S. officially has about 10 times fewer Omicron cases than in Canada."
Still, the government is building up the capacity to do more tests at the land border, he said.
The new measures come as Tam warns that the Omicron variant could overwhelm the healthcare system in a "very short period of time" and is urging Canadians to adjust their holiday plans.
She said last week's modelling update warned Canadians about the likelihood of a strong resurgence of COVID-19 if Omicron replaces Delta as the dominant variant in the country.
Since then, she said Omicron numbers have rapidly risen, with close to 350 confirmed cases in 11 provinces and territories. Increasing numbers of those cases are not linked to travel, indicating community spread, she added.
Both vaccinated and unvaccinated people have tested positive for the Omicron variant, she said. But she stressed that being fully vaccinated and then getting a booster, from either the Pfizer-BioNTech or Moderna vaccine, is expected to provide reasonable protection against infection and likely strong protection against severe illness.
While the severity of the variant is still being studied, the sheer number of cases could soon inundate the healthcare system, she said.
Over the past seven days, Canada has seen an average of 5,000 new COVID-19 cases daily, 45 per cent higher than the previous seven-day period, Tam said.
Some 1,450 people are being treated for COVID-19 in hospitals every day, with 450 in intensive-care units and 19 deaths reported daily, she added.
Canada needs to slow the rate of spread immediately, Tam said.
She urged the seven million eligible Canadians who need a first or second dose of vaccine to get their shots, and for everyone who can get a booster dose to do so.
Canadians must adjust their holiday plans and obey a federal advisory against non-essential international travel, she said.
Duclos also said he is speaking with provinces about rapidly increasing booster shots. The government has stepped up to provide 35 million rapid tests to provinces this month, he said.
He said he had a very simple message: "We must all do our part."
"I know that we are all sick of this pandemic. I know this is psychologically and mentally difficult."