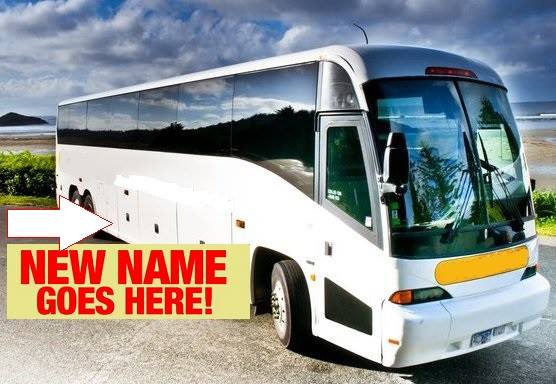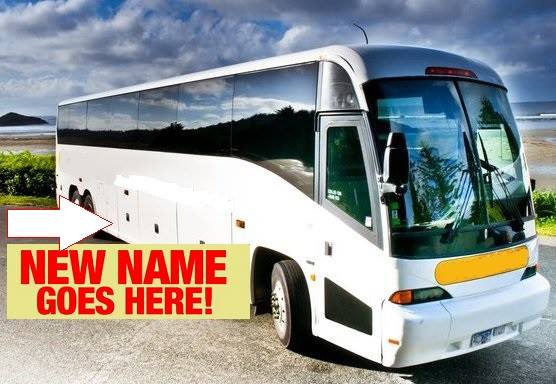 Photo/Facebook – Tofino Bus 
Tofino Bus is asking the public for suggestions on a new name that reflects its new, expanded service.
"Tofino Bus is not just Tofino anymore, so it's time for a name change and we want your help!" they dared in a Facebook post on Tuesday.
The response has been, predictably, unpredictable.
The overwhelming favourite so far, with hundreds of mentions and counting, is "Jeff".
"The Jeff would be great." wrote one person.
"Jeff is always a friendly name for a bus. I'd ride a bus named Jeff," said another. 
Others took the idea and embellished it a bit
"How about The Jeffino Express?" was one suggestion.
"The Coastal Jeff" sounds like it could be a great name," thought another.
A few even suggested "Geoff" instead.
The first mentions of "Jeff" only seemed to appear late Wednesday, and its unclear why.
Tofino is well known for its surfing so could it be in honour of the legendary Jeff Spicoli in the movie Fast Times at Ridgemont High?
Probably not.
Channing Tatum delivers the more contemporary and hugely popular "My name is Jeff" in the film 22 Jump Street. 
Maybe that's it.
A clip of the scene grabbed more than of 1.7 million views after it was uploaded to YouTube in 2014.
Regardless of the inspiration, it is yet another reminder of a naming survey gone somewhat awry.
Last year, Boaty McBoatface surfaced as the favourite in a poll to name a new UK research vessel.
The Natural Environment Research Council ship was eventually named the RRS Sir David Attenborough instead.
Some feel the Tofino Bus should follow along that path.
"Bussy McBusface" wrote one person.
There have been other, more serious entries.
"All Island Express" and "Island Explorer" among them.
Along with Victoria to Tofino, Tofino Bus now offers service between Victoria and Port Hardy, as well as from Vancouver to Tofino.
It means finding a new, more appropriate name, you can join in with your choice here