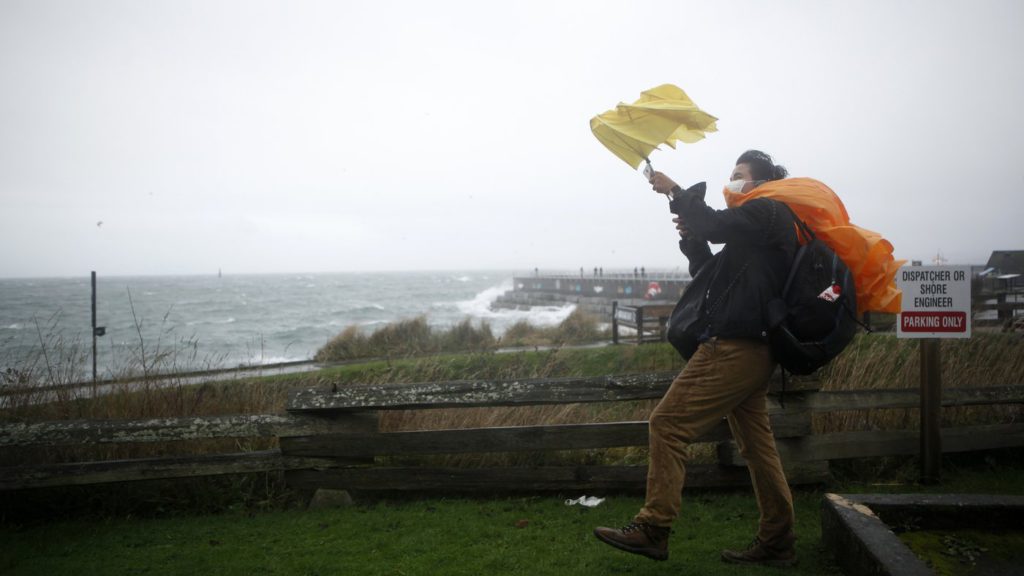 Photo: THE CANADIAN PRESS/Chad Hipolito
Environment Canada has issued a wind warning for North Vancouver Island, where it says strong winds may lead to power outages and cause tree branches to break.
The weather agency in the warning says southeast winds of 90 kilometres per hour, with gusts to 110 km/h, are expected Monday afternoon to evening on the North Island, as well as exposed coastal areas of B.C.'s central coast.
Some of the North Island municipalities included in the wind warning are Sayward, Port Alice, Port McNeill, Port Hardy and Woss, among others.
An "intense low-pressure system" is moving onshore and bringing "blustery southeasterly winds" Monday, reads the warning, which was issued around 11 a.m.
Winds should ease with the passage of the system, but "may result in power outages and fallen tree branches. Utility outages may occur," the weather agency says.
It adds that motorists should "be prepared to adjust your driving with changing road conditions due to high winds."
Environment Canada encourages people to monitor alerts and forecasts and to report severe weather by emailing [email protected] or tweeting using #BCStorm.
To prepare for possible power outages, BC Hydro recommends having an easily accessible emergency kit.
RELATED: BC Hydro warns of increased power outage risks due to wildfires, drought