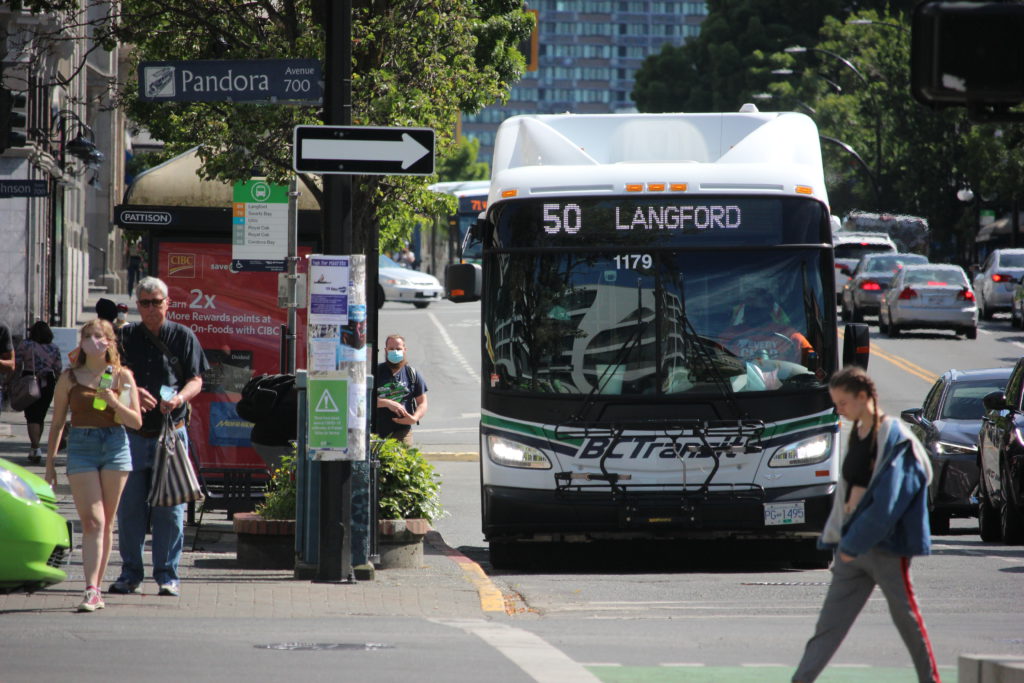 Transit will be free on New Year's Eve in Greater Victoria, the Regional District of Nanaimo and the Alberni-Clayoquot Regional District, BC Transit announced Tuesday.
The company said it is making transit free to ensure "riders make it safely and comfortably to their destination" on Dec. 31 and into the morning hours of Jan. 1.
In Victoria, buses will be free to ride after 6 p.m. on Dec. 31 in the Victoria Regional Transit System, with the schedule following regulat late evening hours.
In Nanaimo, service will be extended until 2:30 a.m. with free trips beginning at 8 p.m.
Port Alberni and surrounding areas will also see service extended from 10:25 p.m. until 1:30 a.m., with free evening service beginning at 7:30 p.m.
Free service will also be offered in other parts of the province serviced by BC Transit. For a full list, visit the holiday service page on BC Transit's website.