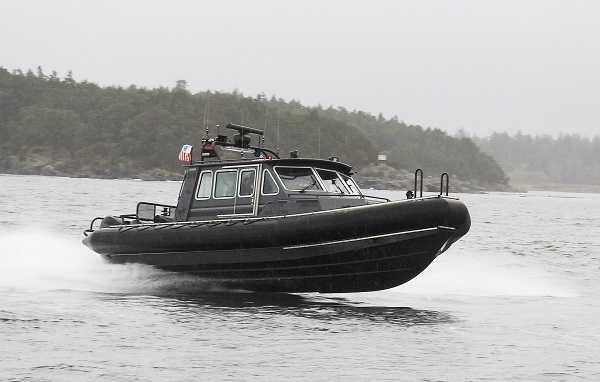 A BC RCMP check of a U.S. fishing vessel led to multiple weapon seizures and a U.S. warrant arrest.
The crew of an RCMP Shiprider vessel — boats that have been enforcing the Quarantine Act and Customs Act since the pandemic began — came across a 54-foot fishing vessel about two nautical miles from the border near Moresby Island on June 23, according to police.
The captain and three occupants told police they were travelling from Seattle to Alaska to fish.
Police directed the boat and crew to Bedwell Harbour for inspection from the Canadian Border Services Agency (CBSA) where undeclared prohibited firearms and parts along with unrestricted firearms were found.
During the inspection, officers found one of the individuals was found to have a U.S. felony warrant for drug-related charges.
RCMP says the prohibited firearms were seized and the unrestricted firearms were returned after a $4200 fine was paid under the customs act.
"This investigation demonstrates the coordination and cooperation between Canadian and American law enforcement agencies to disrupt cross-border criminality," said Supt. Bert Ferreira, officer in charge of BC RCMP Federal Serious & Organized Crime – Border Integrity Program in the press release.
The boat was escorted back to U.S. waters where American authorities intercepted and arrested the man on his outstanding warrant.
READ MORE: 10 more arrested at Fairy Creek, including one wanted on Canada-wide warrant: RCMP