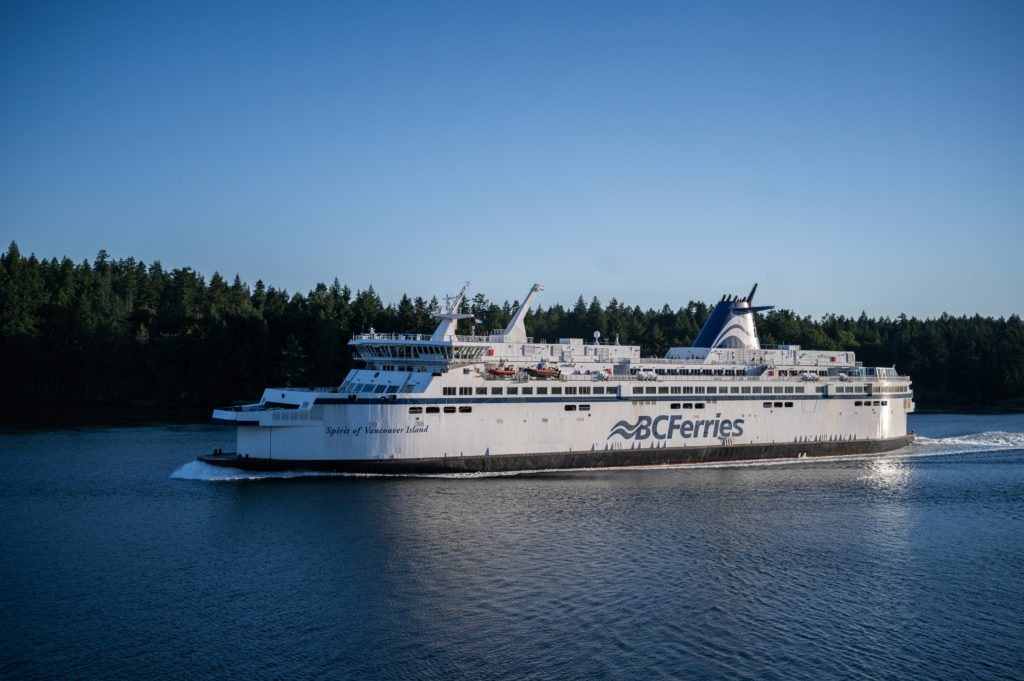 BC Ferries is warning passengers about an uptick in traffic and expected sailing waits ahead of the upcoming long weekend.
With COVID-19 restrictions having eased across the province, BC Ferries is anticipating that traffic will spike between Thursday, July 29 and Tuesday, August 3 — dates that surround the upcoming B.C. Day long weekend.
The ferry company says that the B.C. Day long weekend historically sees the highest traffic volumes of the year and it is expected to be busy once again this year as many residents throughout the province are returning to normal routines and taking vacations locally.
BC Ferries is advising travellers to book in advance or prepare for sailing waits amid the busy conditions.
"Sailing waits are common during popular travel periods. If reservations are sold out, the best option to avoid sailing waits is to travel during less busy times. These are typically mid-week days and early morning or late evening sailings," reads a travel tip from the transportation company.
For any passengers looking to book their sailing in advance, reservations can be made online at bcferries.com/book-sailings
BC Ferries is also recommending that customers consider alternate ferry routes if they are available. Specifically, BC Ferries says that anyone who plans on travelling between Horseshoe Bay and Departure Bay without a reservation might want to consider the Tsawwassen – Swartz Bay or Tsawwassen – Duke Point route instead.
A new option this long weekend for passengers arriving at select ferry terminals is mobile check-ins. BC Ferries says that customers at Langdale, Horseshoe Bay, Tsawwassen and Swartz Bay terminals will have the option to check-in for a ferry from their mobile device if traffic backs up beyond the pre-ticketing areas.
"These devices will provide terminal staff with an additional option to check-in customers, which will speed up the check-in process overall," reads a statement from BC Ferries. "Follow traffic control flaggers and have your booking reference number ready upon arrival at the ticket booth to speed up the check-in process if you have an advanced booking."
Other recommendations being passed along from BC Ferries include arriving early for both foot passengers and vehicles, consider parking options and taking advantage of the saver fares, which offer cheaper prices on less busy sailings.
As for COVID-19 protocols, BC Ferries says that measures will remain in place to keep passengers safe and moving this summer including plexiglass barriers, enhanced cleaning measures, sanitizer stations and ventilation to maximize the flow of fresh air.
Masks are still recommended for passengers in indoor public spaces for all people 12 and older who are not yet fully vaccinated, however, they are no longer required on vessels or at the terminals.
"We do not tolerate any abuse, including verbal abuse, towards employees. Our employees are doing their best to meet everyone's needs and we take this matter seriously. We will deny service to any customer who abuses an employee," reminds BC Ferries ahead of the long weekend.
For full schedule information, current conditions and reservations, customers can visit bcferries.com.