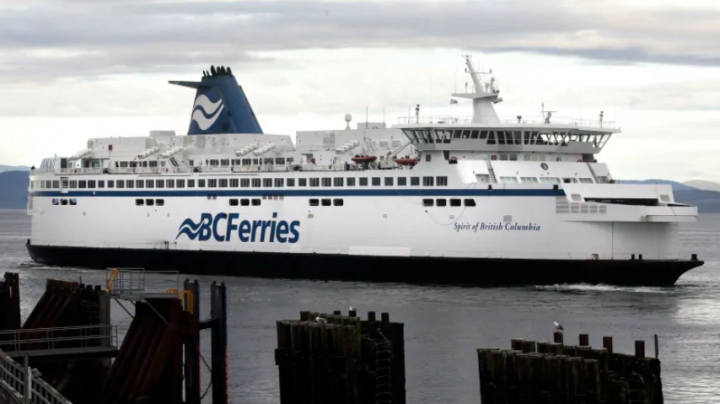 Multiple sailings on the Tsawwassen to Swartz Bay route have been cancelled Sunday, after strong winds caused damage to a vessel.
The Spirit of British Columbia was docking in Tsawwassen Saturday when high winds resulted in damage to the boat's rubbing strake.
Sailings on Sunday and Monday are impacted as the ship will be out of service.
Information on the sailings can be found here.
The high winds and a mechanical issue caused major headaches for BC Ferries Saturday.
READ MORE: High winds and mechanical issue cancel BC Ferries sailings
The Coastal Renaissance faced its first cancellation at 7 a.m. between the Tsawwassen and Swartz Bay route after the discovery of an alternator issue.
This rendered the vessel unsafe to operate in adverse weather, and until winds calm down sailings on the vessel are cancelled.
The strong winds also caused the 8 a.m. sailing on the Queen of New Westminster, heading from Swartz Bay to Tsawwassen, to turn around after reaching the adverse weather in Active Pass.
The vessel stayed in protected waters before returning to Swartz Bay three hours later. Passengers left the vessel and were able to wait for the next sailing or receive a refund.
Multiple sailings were cancelled throughout the day, but around 3 p.m. some sailings were brought back.
A special weather statement was issued for Metro Vancouver that day, warning of a vigorous front that resulted in strong northwest winds of 60 km/h gusting to 80 through the Strait of Georgia.