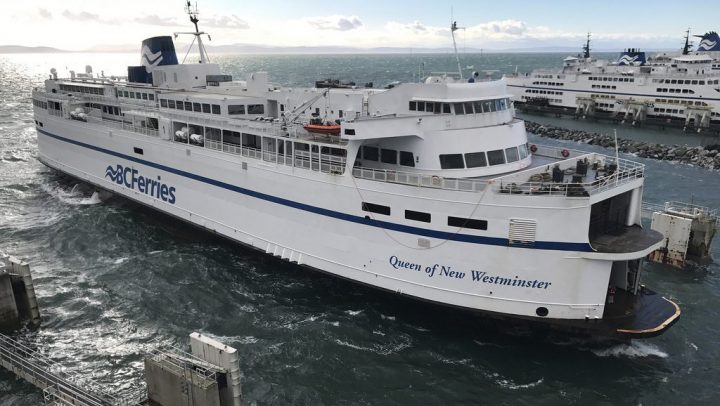 Scheduled ferry service between Tsawwassen and Swartz Bay has returned to normal Sunday following a propeller mechanical issue that canceled four sailings.
B.C. Ferries removed the Queen of New Westminster from service before the Saturday 6 p.m. sailing out of Tsawassen following the discovery of the issue.
As a result, the 8 p.m. sailing from Swartz Bay to Tsawwassen Saturday, and the 8 a.m. sailing to Swartz Bay and back at the mainland Sunday at 10 a.m. were also canceled.
The vessel experienced the same mechanical issue, that resulted in two canceled sailings, on Monday.
"It was an issue with the controllable pitch propeller," said B.C. Ferries spokesperson Deborah Marshall.
"This is one of four vessels we had an issue with [on this route], give yourself extra time and thankfully this happened first thing in the morning because we tend to get busier this afternoon."
The vessel, built in 1964, was put back in service for the 12 p.m. sailing out of Tsawassen after engineers along with specialized technicians completed adjustments to the controllable pitch propeller and engine room controls.
There is a one car and oversize wait on both sides of the route.