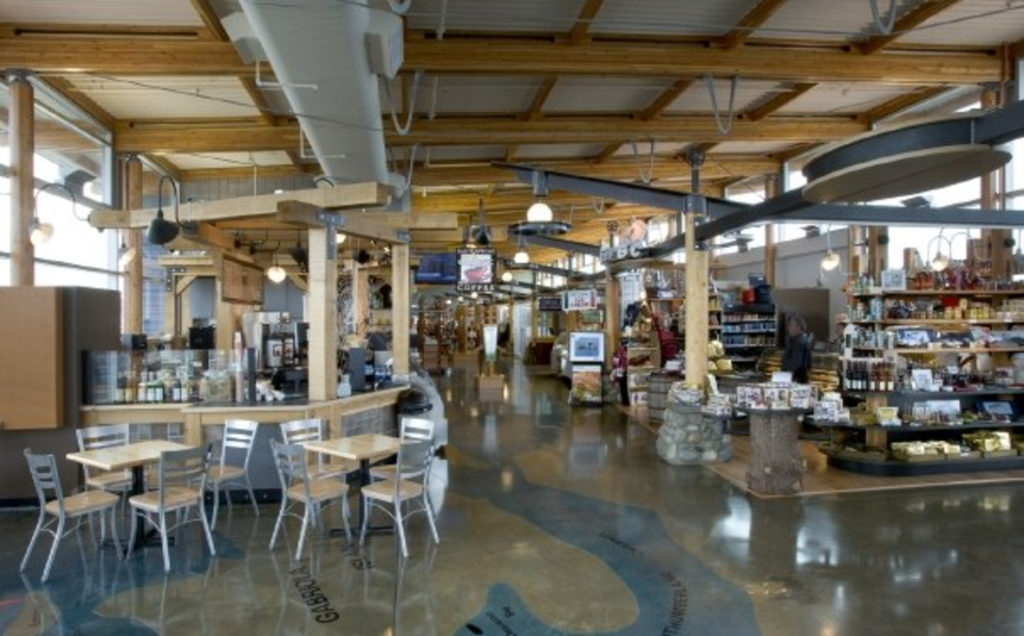 Tsawwassen Quay Market Facebook
As BC enters phase three of its restart plan, BC Ferries is reopening some amenities as the travel season restarts, as well as slowly phasing out the 50 per cent capacity rule.
Starting June 26, Quay Markets at the Tsawwassen and Nanaimo's Departure Bay terminals, including market buildings, washrooms and some vendors will re-open to customers, with remaining vendors opening over the following week.
The travel company says enhanced measures are in place, including foot traffic control, supporting physical distancing, increased cleaning and sanitization efforts, streamlined service protocols and there will no longer be any dine-in options.
There will be signs and queue controls to help customers follow physical distancing guidelines when moving through the markets.
It's not just the Quay Markets that are opening up, BC Ferries also recently resumed some food-service on select routes.
BC Ferries is also slowly phasing out the 50 per cent capacity rule, allowing the vessels to carry more than half of what it could normally hold.
According to BC Ferries, Transport Canada issued a temporary order that operators were required to implement enhanced cleaning and physical distance methods, or could reduce the maximum number of passengers carried by 50 per cent, or both.
BC Ferries says it chose to implement both measures to help stop the spread of COVID-19, but it is now ready to adjust the rule.
"After carefully examining the business and implementing many new alternative practices, such as requiring customers to wear a face covering, the company is starting to phase out the 50 per cent passenger capacity limitation," said Astrid Chang, Communications manager for BC Ferries.
For those who choose to travel, BC Ferries encourages "responsible behaviour" while onboard and at the terminal, including maintaining physical distance from other passengers, and remaining in vehicles when possible.
In accordance with Transport Canada, BC Ferries passengers are required to have a facemask, and to wear it when at the terminal or in passenger areas on the vessel where physical distancing is not possible.
For full details on service changes and schedules, visit the BC Ferries website (link ).