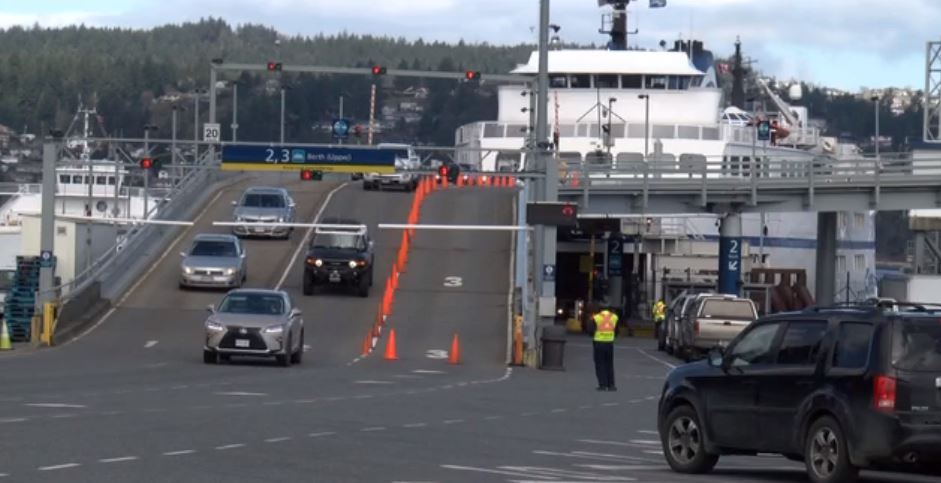 BC Ferries confirmed Tuesday that passengers whose vehicles are on the enclosed car decks will be allowed to remain there amid the COVID-19 pandemic.
BC Ferries said the temporary change will support social distancing and self-isolation. Transport Canada and the Canadian Ferry Association allowed the change along with additional measures for safety.
In 2017, BC Ferries stopped allowing passengers to remain on the lower enclosed decks to comply with Transport Canada regulations, which prohibit passengers from remaining in their vehicle on any closed deck on a vessel that is underway. Passengers were allowed to remain on the upper car decks, which have openings.
There can be a risk of fire and smoke in an enclosed space on the lower deck. BC Ferries said during the temporary period amid there will be increased patrols on the enclosed car deck.
Once the COVID-19 situation is over, passengers will not be allowed to remain on the closed car decks.
Mark Collins, BC Ferries president and CEO, said the Pacific Buffet as also been closed, cleaning has increased on vessels and at terminas, and there is signage asking customers to practice good hand washing and social distancing.
"BC Ferries, the province and the federal government are doing everything they can to help prevent the spread of illness," Collins said in a statement.
Some sailings on the Tsawwassen-Swartz Bay route have been cancelled due to decreased demand.
Customers are encouraged to keep watching the BC Ferries site regarding any further COVID-19 changes.