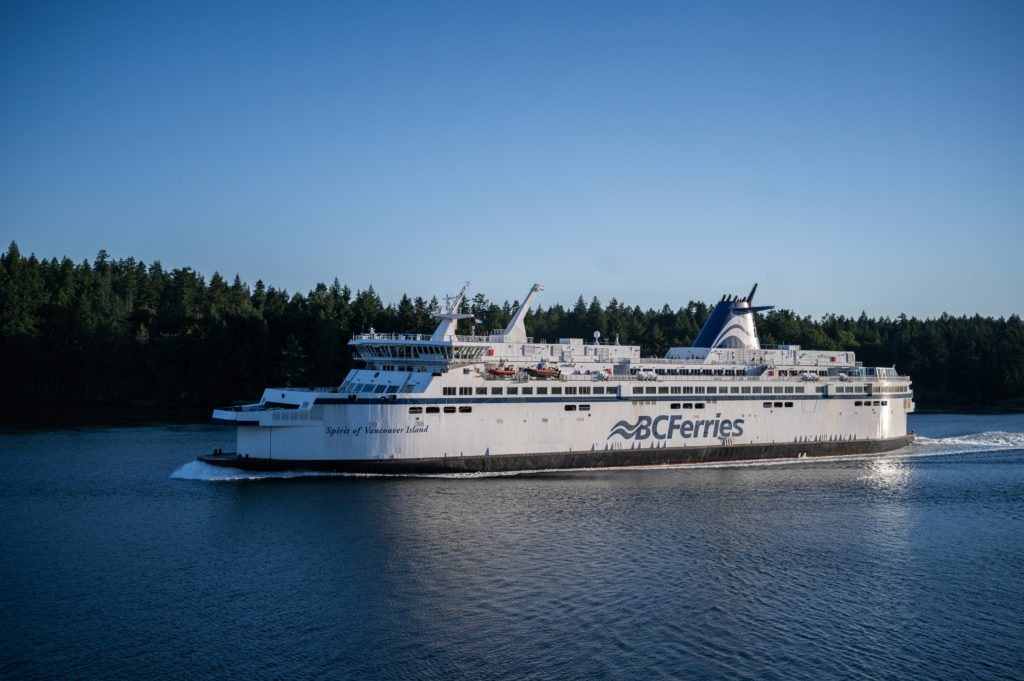 BC Ferries is preemptively cancelling a collection of sailings in anticipation of high winds over the Strait of Georgia and southern British Columbia on Friday evening.
Winter storm, snowfall and wind warnings are in effect across coastal and southern B.C. for Friday afternoon, lasting through to Saturday.
Environment Canada says rain in Metro Vancouver and the Fraser Valley would intensify Friday night before easing, with up to 60 millimetres expected along with strong winds.
Environment Canada is also suggesting that Greater Victoria, central and eastern sections of Vancouver Island and the Gulf Islands could see wind speeds up to 60 km/h with gusts up to 90.
As a result, BC Ferries has opted to cancel multiple sailings on its major routes due to adverse weather conditions.
"The safety of our passengers and crew is of primary importance to us. We don't take the decision to cancel sailings lightly, as we know customers rely on us to get to their destinations. We will resume service as soon as it is safe to do so," reads a statement from the ferry company.
On the Tsawwassen-Swartz Bay route, both the 7:00 p.m. and the 9:00 p.m. vessels departing from either side have been cancelled.
The same goes for the 8:15 p.m. sailings and the 10:45 p.m. sailings leaving either end on the Duke Point-Tsawwassen route.
At this time, BC Ferries says that boats on the Departure Bay-Horseshoe Bay route and on the Tsawwassen-Southern Gulf Island route are pending and may be impacted this afternoon as a result of the weather.
On the Horsehoe Bay-Langdale route, the 5:30 p.m. and 7:50 p.m. boats — departing Horseshoe Bay — have been cancelled as well as the 6:40 p.m. and 8:55 p.m. coming back the other way.
Boats along the Powell River-Comox route have also been cancelled, including the 3:25 p.m., 5:15 p.m., 7:10 p.m., and 8:45 p.m. sailings.
BC Ferries suggests that its current schedule is subject to change as well and that passengers should check the company's website for the latest updates.