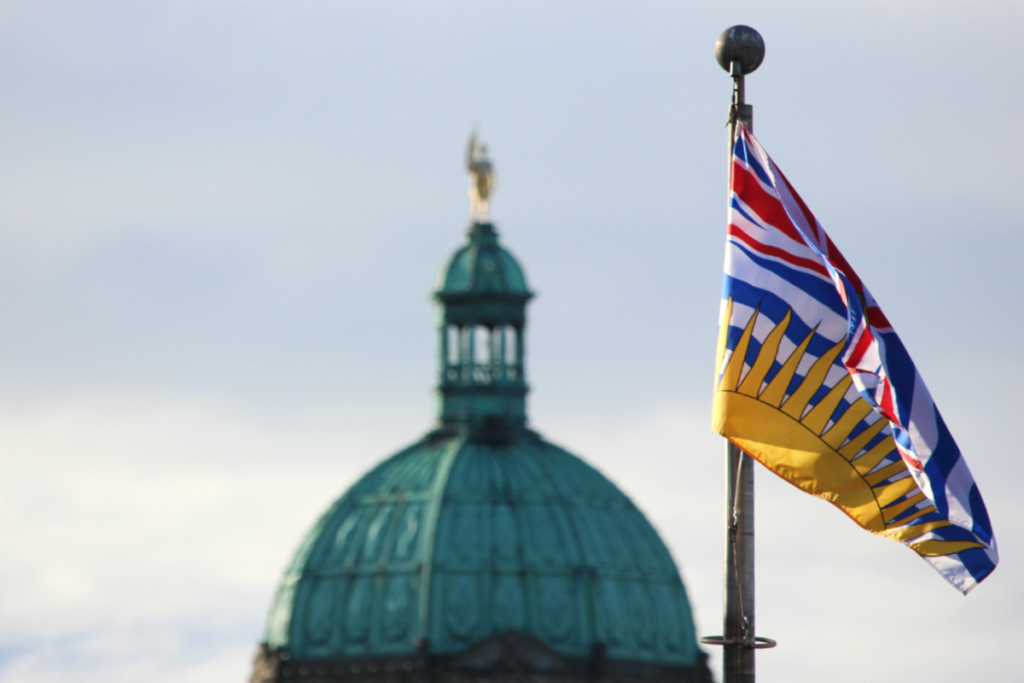 British Columbia added a record number of new COVID-19 cases in one day, only to break that record 24 hours later.
In a rare Saturday update, B.C. health officials reported 2,090 new cases of COVID-19 in the past 48 hours — including 147 new cases in Island Health — since their last update on April 1.
Between April 1 to April 2, a total of 1,018 cases were identified in the province, which would have been a single-day high but from April 2 to April 3, an additional 1,072 new cases were identified — the most ever recorded in a single day.
Prior to today's update, the most cases ever reported in a 24-hour period by health officials was 1,013 new cases on March 31.
The total number of recorded cases in B.C. now climbs to 102,970.
Of the new cases identified over the past 48 hours in B.C., 709 are in the Vancouver Coastal Health region, 1,052 are in Fraser Health, 147 are in Island Health, 149 are in Interior Health and 33 are in the Northern Health region.
On a positive, a total of 856,801 doses of Pfizer-BioNTech, Moderna and AstraZeneca-SII COVID-19 vaccines have been administered in B.C., of which, 87,455 are second doses.
Today's numbers were released in a written statement to the media and not all typical information, including data on variants and hospitalizations and deaths, was provided by officials.
Canada's COVID-19 case count surpasses one million
The record-setting figures out of British Columbia means Canada has now reported more than one million cases of COVID-19 since the onset of the global pandemic, according to The Canadian Press.
Approximately 1,001,650 cases of the deadly virus have now been identified in Canada.
Earlier in the day, Ontario reported 3,009 new coronavirus cases — hours after a provincial lockdown went into effect — and Quebec added 1,282 new infections. Alberta health officials, meanwhile, announced an "estimated" 1,100 new cases.
Globally, more than 660,000 cases of COVID-19 have been reported as cases continue to surge in many parts of the world, according to the latest data on the World Health Organization's website.
Brazil reported 91,097 new cases, the most of any country in the past 24 hours, followed by India with 89,129 new cases and the United States with 79,135.
France, which reported more than 50,000 new cases yesterday recorded, added another 45,352 new cases, while Turkey reported its highest daily figure in months with 42,308 new cases.
Elsewhere, the Philippines, where cases have been surging lately, reported 15,310 cases, its highest single-day tally ever.
Vaccine program expanding, officials urge people not to travel
In its statement to the media, B.C. health officials announced plans to expand its AstraZeneca vaccine program to communities outside of the Lower Mainland, including Nanaimo, Parksville, and Victoria.
Officials also urged people to stay within their community right now, as cases continue to skyrocket.
"An important reminder for everyone is that we should not be travelling outside our community or health authority for vacation or recreation right now," the province said in a statement. "Consider day trips only or staying overnight in a local campground or hotel. We have seen too many cases of people travelling outside their health authority region and not using their layers of protection, leading to outbreaks and clusters in their home community."
B.C. reports record number of new #COVID19 cases for two straight days

April 1 to 2: 1,018 cases
April 2 to 3: 1,072 cases

More details here: https://t.co/XXvvoTcuPX

— Nicholas M Pescod (@npescod) April 3, 2021
With files from The Canadian Press