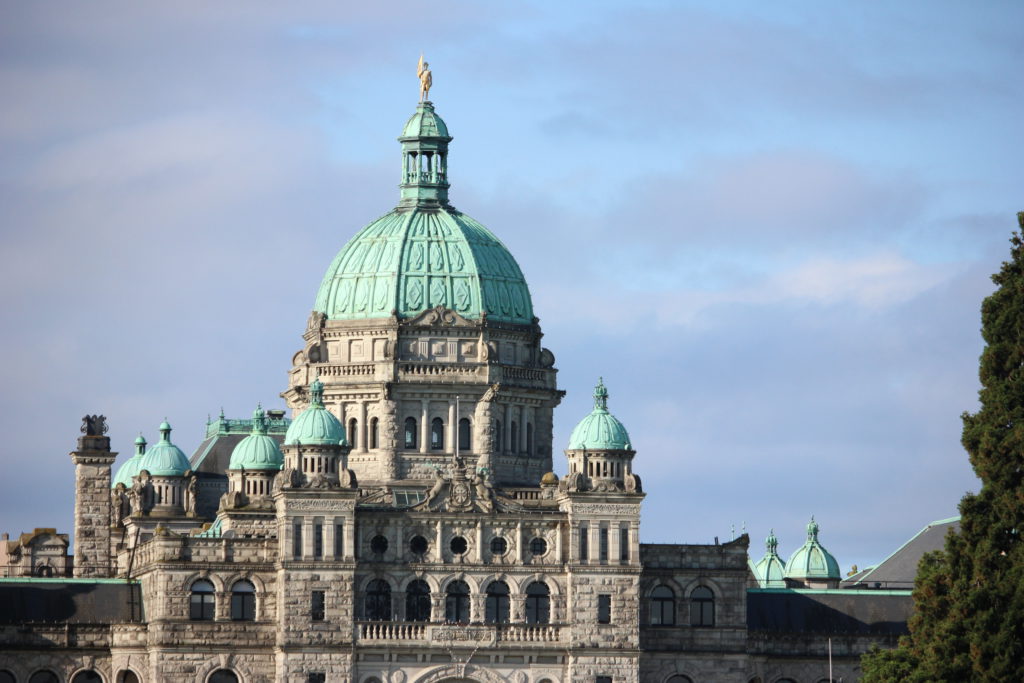 Nicholas Pescod/CHEK News
British Columbia health officials have reported 515 new cases and two deaths from COVID-19 since their last update on Monday.
The number of confirmed cases in B.C. climbs to 136,623 while the province's death toll now stands at 1,624.
Of the new cases, 116 were recorded in Vancouver Coastal Health, 300 were in Fraser Health, 20 in Island Health, 65 in Interior Health, and  12 in Northern Health.
There are currently 6,020 active cases in the province, 426 people in hospital — 141 of whom are in intensive care.
A total of 128,149 people in B.C. have recovered from COVID-19 while 2,219,856 doses of vaccine have been administered province-wide.
In a joint statement, Provincial Health Officer Dr. Bonnie Henry and Health Minister Adrian Dix reiterated that with a steady flow of vaccines coming into the province in the coming weeks, British Columbians should "step forward" to get their jabs.
"We are calling on every adult in our province to join our efforts and register for your vaccine today. Last week, almost 400,000 people registered for their vaccine. We can break that record this week," they said.
"Speak with your friends and family, young and old. If they are not yet registered, help them to sign up to ensure their doses are reserved for them."
Island Health
On Vancouver Island, there are 211 active COVID-19 cases, 18 people currently hospitalized — four of whom are in critical care — according to the British Columbia Centre for Disease Control.
There are currently 34 active cases in the North Island, 88 in Central Island, and 108 in the South Island.
In the past 24 hours, there have been 633 new COVID tests performed and 12,205 doses of vaccine administered. The latter figure includes 245 doses of AstraZeneca, 4,202 doses of Moderna, and 7,758 doses of Pfizer.
Since the onset of the pandemic, there have been 4,848 cases, 39 deaths, and 237 people hospitalized, and 4,613 recoveries and 361,212 doses of vaccine administered on Vancouver Island.
The majority of the health region's total cases have been in the age range of 20-29 (1,110 cases), followed by the 30-39 age range (840) and 40-49 (605). Furthermore, nearly 75 per cent of all doses administered on Vancouver Island have been the Pfizer vaccine.
For the first time in months, the active case data on Island Health's dashboard and the BCCDC's dashboard for Vancouver Island are the same.
Pfizer (and it's no surprise really) continues to be the dominant #COVID19 vaccine administered on Vancouver Island.

– 12,205 doses administered in the past 24 hours on the Island, only 245 of those were AstraZeneca.

More #COVID details on @CHEK_News: https://t.co/Nquxw5PRw2 pic.twitter.com/1LYDg5NHcX

— Nicholas M Pescod (@npescod) May 11, 2021
Also … Island Health apparently redesigned their #COVID19 dashboard.

Thoughts? pic.twitter.com/FCU3dAAy6b

— Nicholas M Pescod (@npescod) May 11, 2021
[email protected]
[email protected]