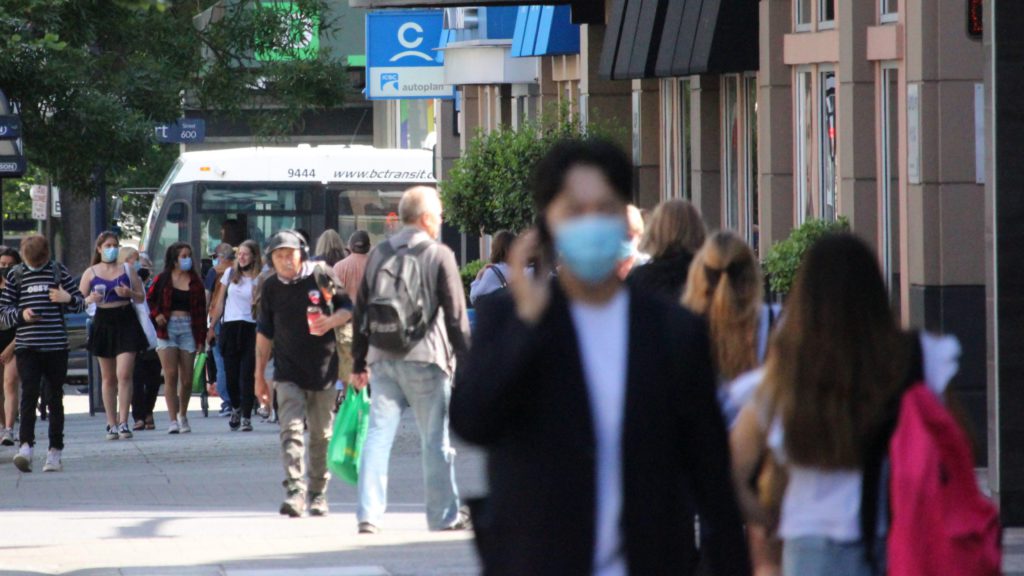 British Columbia health officials have reported 56 new COVID-19 cases and no new deaths since their last update on June 21.
The number of confirmed cases in B.C. is now at 147,187 while the death toll remains at 1,743.
Of the new cases, 12 were recorded in Vancouver Coastal Health, 18 were in Fraser Health, three were in Island Health, 15 were in Interior Health, seven were in Northern Health and one case was in someone who normally resides outside of Canada.
There are currently 1,150 active cases in the province, 111 people in hospital — 41 of whom are in intensive care.
A total of 143,579 people in B.C. have recovered from COVID-19 while more than 77 per cent of all adults in the province have received at least one dose of vaccine.
During Tuesday's update, Henry said British Columbia is "progressing well" through the second phase of the provincial restart plan and that better days are on the horizon, pointing out that cases and hospitalizations continue to decline all while more than a million people province-wide have received two doses of vaccine.
"This gives us a strong foundation to our summer ahead, a summer of hope and a summer of healing, where COVID-19 will be in the background of our lives, instead of front and centre," she said.
Tuesday's comes on the heels of B.C. recording the lowest daily case total in over 10 months.
Currently, on Vancouver Island, there are 28 active cases, four people in hospital, one of whom is in critical care. When it comes to active cases, there are 15 cases in the South Island, 12 cases in Central Island, and just one case in the North Island.
In the past 24 hours, there were 12,232 doses of vaccine administered on Vancouver Island. Of those, 761 doses were AstraZeneca, 10,359 were Moderna and 1,203 doses were Pfizer. A total of 737,415 doses of vaccine have been administered Island-wide, 20 per cent of which are second doses.
Since the pandemic began, there have been 5,153 cases identified, 41 deaths and 5,065 recoveries in the region.