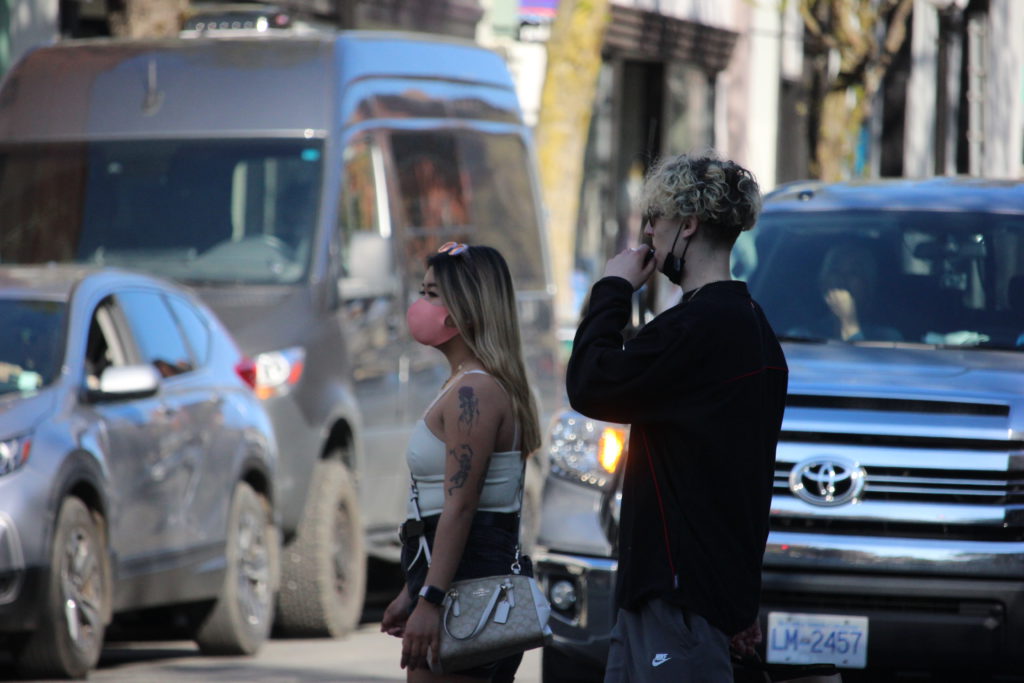 British Columbia health officials on Monday reported 1,853 new COVID-19 cases and seven deaths since their last update on Aug. 27.
Two of the seven COVID-related deaths recorded over the weekend occurred in Island Health region. Four people on the Island have died from the virus in less than 20 days.
The number of confirmed cases in B.C. is now at 165,413 while the death toll climbs to 1,814.
Of the new cases, 178 were in Island Health, 295 were recorded in Vancouver Coastal Health, 531 were in Fraser Health, 701 were in Interior Health, and 142 were in Northern Health.
There are currently 5,918 active cases in the province, 176 people in hospital — 91 of whom are in intensive care.
Furthermore, new data from the province shows that people not fully vaccinated accounted for 81.7 per cent of all cases and 85.8 per cent of all hospitalizations between Aug. 13 and Aug. 26.
A total of 157,419 people in B.C. have recovered from COVID-19 while 7,453,107 doses of vaccine have been administered province-wide.
Daily case breakdown
Friday to Saturday: 769 new cases
Saturday to Sunday: 581 new cases
Sunday to Monday (Aug. 30): 503 new cases
Today's data was released in a statement to the media.
Island Health

With the province's announcement of 178 new COVID-19 cases over the weekend in the Island Health region, active cases on Vancouver Island have hit an all-time high.
According to the latest update from Island Health, there are 523 active cases on Vancouver Island, which is the highest daily figure ever reported by the health authority. Of those active cases, 70 are in the North Island, 214 are in the Central Island, and 239 are in the South Island.
It's worth noting that the provincial government lists Vancouver Island's active case count at 587, which is 64 cases lower than what Island Health reports. There are often discrepancies between the figures due to "differences in reporting" time-frames, according to the two agencies. Either way, active cases have never been higher on Vancouver Island.
Meanwhile, 13 people in the region are in hospital due to the coronavirus, 10 of whom are in critical care.
Over the weekend, there were 6,394 doses of vaccine administered on Vancouver Island. Of those doses, 36 were AstraZeneca, 3,772 were Moderna and 2,586 doses were Pfizer.
A total of 1,244,032 vaccine doses — 595,605 are second doses — have been administered on Vancouver Island. This includes 32,885 doses of AstraZeneca, 317,710 doses of Moderna and 893,437 doses of Pfizer.
Since the pandemic began, there have been 6,413 cases reported, 45 deaths, 286 total hospitalizations, and 5,748 recoveries recorded on Vancouver Island.