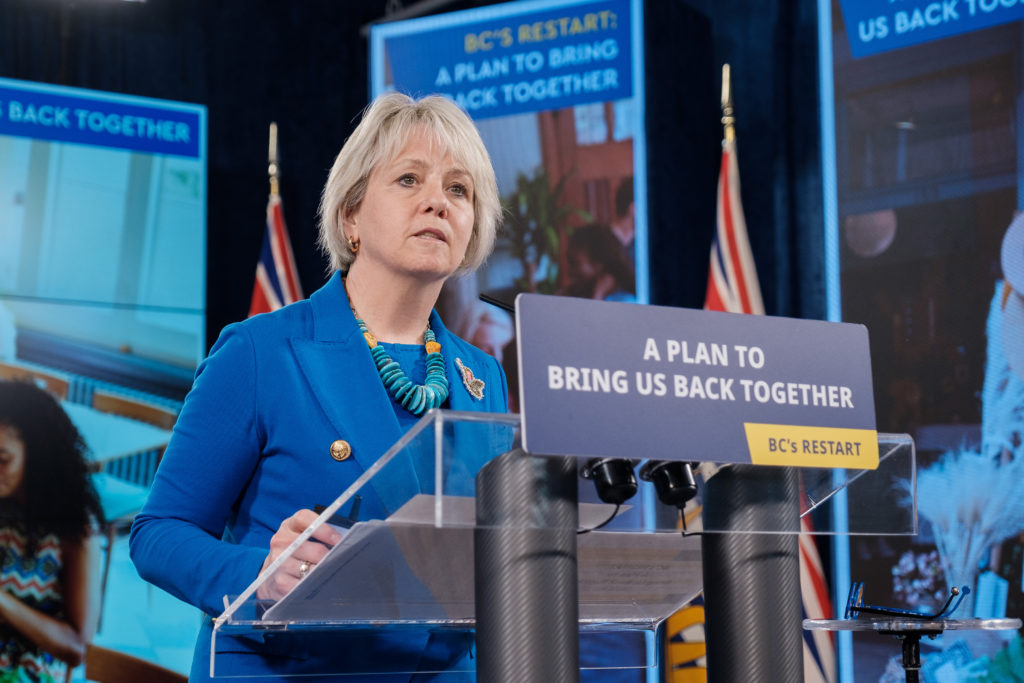 British Columbia's top doctor is encouraging everyone connected with children under 12 to get vaccinated as the school year begins next week.
Dr. Bonnie Henry says about 600,000 kids in that age range are not eligible for vaccination in B.C., and rising cases in the United States are directly linked to low immunization rates in the community.
She says COVID-19 cases among young children in the province have risen only slightly and very few of them have been hospitalized, but everyone from parents to school staff and bus drivers should be fully vaccinated.
Henry says overall COVID-19 cases are expected to go up soon and breakthrough infections among the elderly, especially in long-term care facilities, are due to unvaccinated people bringing COVID-19 into those high-risk settings.
Henry presented data today showing that a 40-year-old unvaccinated person has a 34 times higher risk of being hospitalized and an eight times higher risk of dying compared with someone of the same age who has been immunized.
The rate of transmission in the province has declined to the point that every infected person now infects one other person, but she says it could come down further with more people getting vaccinated and taking measures like wearing masks and physically distancing.
This report by The Canadian Press was first published Aug. 31, 2021.