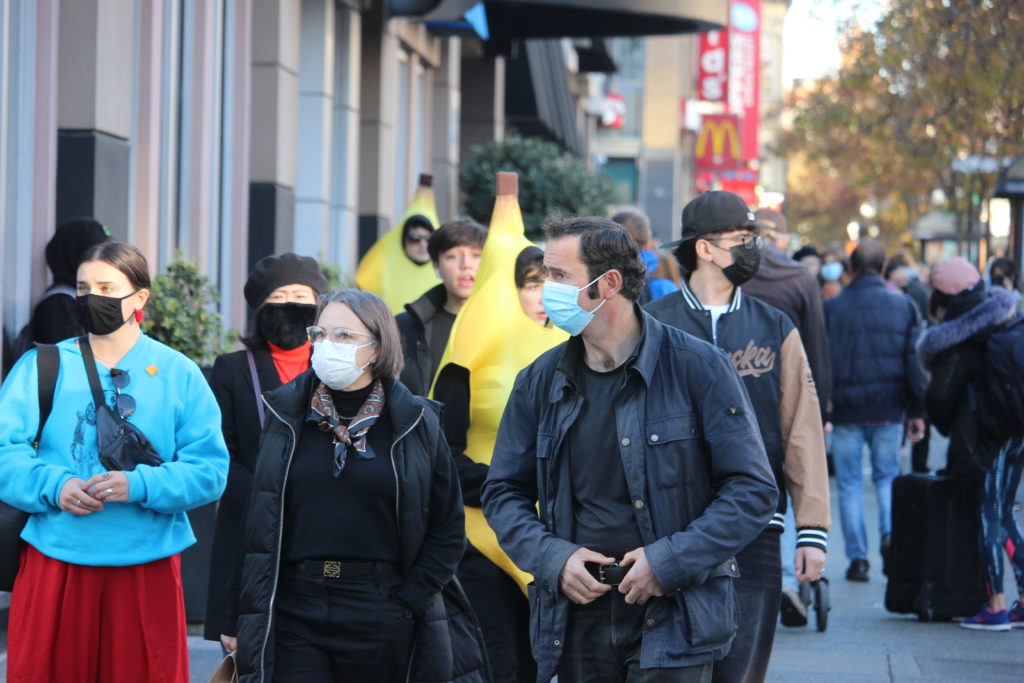 The province is reporting 782 new COVID-19 cases and five new deaths following their last update on Wednesday.
The new cases are only an estimate due to a "delayed data refresh," the Ministry of Health said in a news release.
The new deaths, three of which occurred in Vancouver Coastal Health and two in Northern Health, bring the overall death toll to 2,781.
The number of hospitalizations dropped from 787 a day earlier to 744, with 120 people in ICU.
Of the estimated new cases, 226 were reported in Fraser Health, 132 in Vancouver Coastal health, 191 in Interior Health, 111 in Northern Health and 122 in Island Health.
The province says that 85.5 per cent of British Columbians five and older have received at least two doses of COVID-19 vaccine.
The province also reported three new health-care facility outbreaks in Fraser Health and Interior Health for a total of 32 ongoing outbreaks. Recently declared outbreaks at James Bay Care Centre and Dufferin Place in Island Health have been declared over.
Between Feb. 9-15, people not fully vaccinated accounted for 22.4 per cent of cases, and between Feb. 2-15, they accounted for 31.4 per cent of hospitalizations.