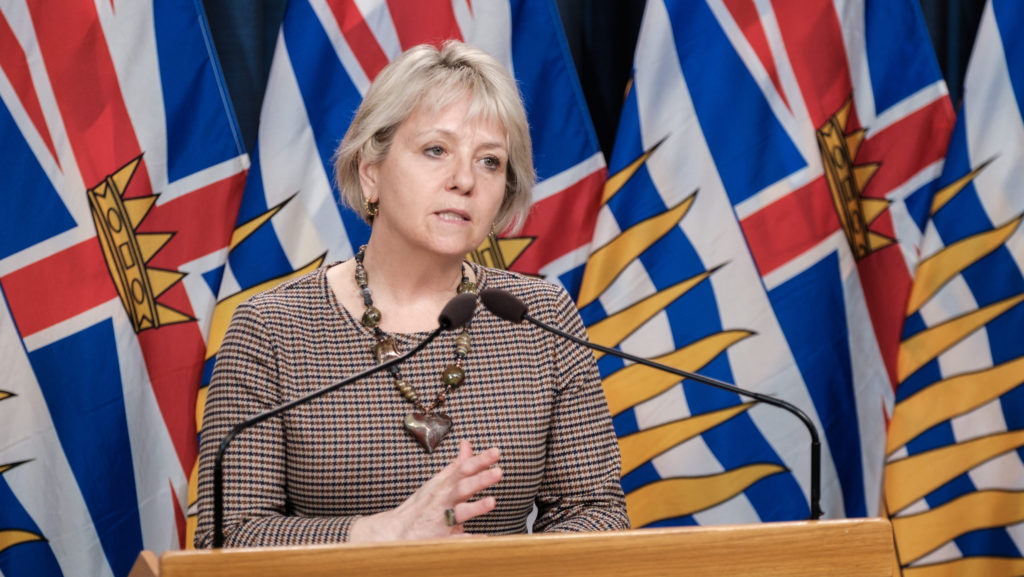 British Columbia health officials have reported 682 new cases and one new death from COVID-19 since their last update on Monday.
The number of confirmed cases in B.C. climbs to 93,253 while the province's death toll now stands at 1,438.
Of the new cases, were recorded in 229 Vancouver Coastal Health, 333 were in Fraser Health, 19 in Island Health, 76 in Interior Health, and 23 in Northern Health.
There are currently 5,409 active cases in the province, 314 people in hospital — 83 of whom are in intensive care — and 9,488 people under active public health monitoring due to possible exposure to an identified case.
In Island Health, there are currently 273 active cases, according to the BC Centre for Disease Control's online dashboard. There have been 2,975 cases in total in the region since the pandemic began.
A total of 86,307 people in B.C. have recovered from COVID-19 while 557,508 doses of Pfizer, Moderna and AstraZeneca vaccine have been administered province-wide.
The new cases come as the province moves to vaccinate "extremely clinically vulnerable" people and some seniors to book their vaccinations earlier than expected.
Some 200,000 people in B.C. will receive their first dose in the coming weeks as a result.
Average age of COVID-19 cases drops since 2020
On Monday, B.C. Provincial Health Officer Dr. Bonnie Henry expressed concern that cases were rising among an increasing number of younger people, those between the ages of 20 and 39 and sometimes up to age 59.
Part of the reason, she said, was due to crowded housing and transmission in workplaces.
Data provided by Island Health shows that to be the case. From March 2020, when the pandemic began, to December 2020, the average of of COVID-19 cases was 42.5 years.
So far in 2021, the average age of cases is 35, according to Island Health.
RELATED: COVID-19 support for youths and young adults
The average age has also dropped by more than 10 years when it comes to hospitalizations. In 2020, average age of cases admitted to hospital in the Island Health region was 68.6 years. In 2021, it's 55.7 years.
Dr. Bonnie Henry says younger patients who are ending up in intensive care units need more time there, in part because of clusters of cases in some communities.