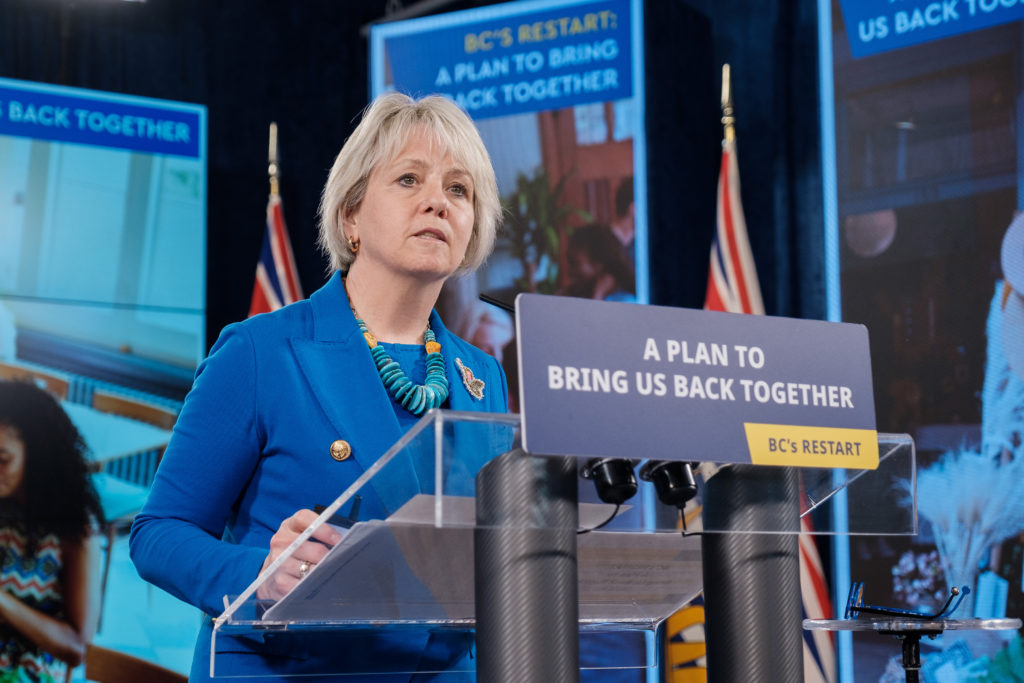 British Columbia health officials have reported 317 new cases and two deaths from COVID-19 since their last update on Thursday.
The number of confirmed cases in B.C. climbs to 143,581 while the province's death toll now stands at 1,692.
Of the new cases, 73 were recorded in Vancouver Coastal Health, 163 were in Fraser Health, five in Island Health, 60 in Interior Health, and  16 in Northern Health.
There are currently 3,441 active cases in the province, 292 people in hospital — 79 of whom are in intensive care.
A total of 138,360 people in B.C. have recovered from COVID-19 while 3,106,269 doses of vaccine have been administered province-wide.
That means 67.2 per cent of all eligible adults in the province have received their first doses of the COVID-19 vaccine.
"We have a roadmap and now we must stick to the path: doing what we can to further slow the spread of COVID-19 and break the chains of transmission in our communities," said Provincial Health Officer Dr. Bonnie Henry and Health Minister Adrian Dix in a joint statement.
"The virus is still spreading with new cases and clusters, which is why using our layers of protection and getting vaccinated — especially in this time of transition — is so important."
Island Health
There are currently 83 active cases of COVID-19 in the Island Health region, according to data from the health authority.
That's down from 92 active cases reported Thursday, May 27.
Of the active cases, 32 are on the South Island, 32 are on the Central Island, and 19 are on the North Island.
According to data from the BC Centre for Disease Control, 11 people are currently hospitalized in the Vancouver Island health region and one is in critical care.
The BCCDC reports 121 active cases on Vancouver Island, but Island Health and BCCDC data can often differ due to a "difference in timing of reporting across laboratory and public health data sources."
Meanwhile, the region celebrated a major milestone after surpassing 500,000 vaccine doses in the health authority, or two-thirds of the eligible adult population.
"One never anticipated getting this amount of vaccine into this many people this early in controlling the pandemic, which is what we're really doing," said Dr. Richard Stanwick, Chief Medical Health Officer for Island Health.
Age-based clinics are now administering about 9,000 doses per day across Vancouver Island, while whole-community vaccine clinics have been completed in 28 rural and remote locations and 50 First Nations communities.
For a list of the most vaccinated communities on Vancouver Island, click here.