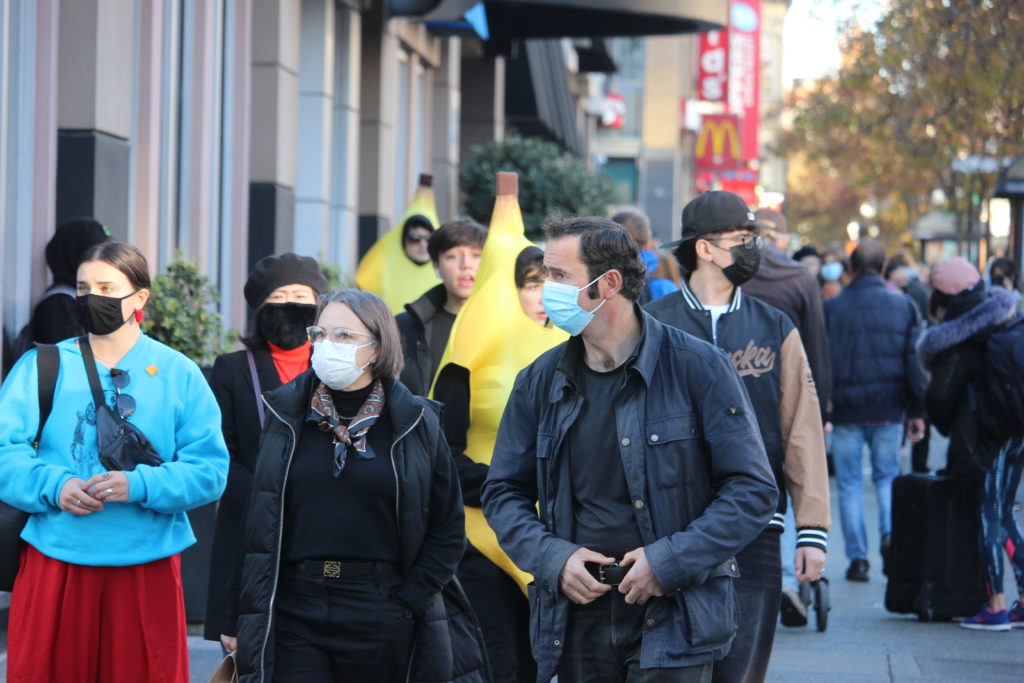 British Columbia health officials in a statement to the media Friday reported 17 deaths from COVID-19 and an estimated 1,245 new cases.
Three of the deaths were in the Island Health region, which also recorded an estimated 190 new cases over the past 24 hours. Over the last five days, the Island Health region has recorded 15 deaths.
Health officials say the number of new cases is provisional due to a "delayed data refresh" while the number of new deaths is a confirmed figure.
Province-wide, there are currently 846 people in hospital — 136 of whom are in intensive care.
The number of confirmed deaths in B.C. is now at 2,747 while the number of reported cases is an estimated 338,792 — a figure that is likely much higher.
Editor's note: B.C. no longer reports active cases. Actual figures are likely far greater than the figures provided to the media. This is because B.C. health officials have routinely discouraged people from getting tested and for many people, access to testing is extremely difficult, if not impossible. Rapid test results are also not included in figures released to the media.