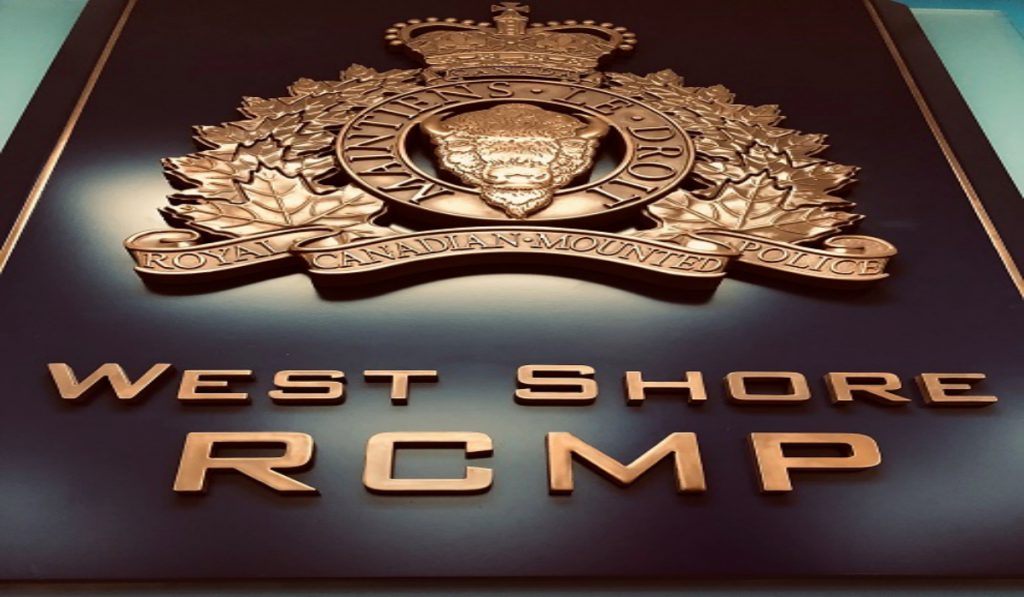 B.C's police watchdog has cleared two RCMP officers of wrongdoing in a 2019 arrest in Langford that left a woman with a broken arm.
The Independent Investigations Office (IIO) of B.C. was notified and started an investigation after a woman's arm was injured on Dec. 11, 2019, while she was taken into custody by two RCMP officers following an allegation of fraudulently failing to pay a taxi fee.
According to the IIO report released Wednesday, at around 8:30 p.m. that evening, a taxi driver took the woman to the West Shore RCMP detachment at her own request because she was unable to pay her cab fare from downtown Victoria to the West Shore.
The taxi driver and the woman went to a telephone outside the police station and when the driver called, two officers responded. The driver told IIO that they asked the woman how she was going to pay what she owed, and she shrugged her shoulder. The driver said they asked again and at some point, they put handcuffs on her.
The taxi driver said the woman didn't want the handcuffs on, was yelling, resisting, and was trying to get away.
The report states video surveillance from the detachment show the woman struggling and "twisting in the officers' grip" as they tried to walk her down the sidewalk towards the station.
Two paramedics were called the detachment and took the woman to hospital. She was diagnosed with a spiral fracture in her left arm.
Chief civilian IIO director Ronald MacDonald said in the findings that the officers' use of force was both "authorized, necessary and proportionate," writing that if the woman had accompanied them without resistance, the evidence suggests no injury would have occurred.
"Based on all the evidence, the officers were acting lawfully in arresting [the woman] and in taking her into custody inside the detachment. Her injury was not the result of excessive force on their part, but of [the woman's] own physical resistance," he wrote.
You can read the full IIO report here. 
The IIO is the independent civilian oversight agency of the police in British Columbia. It investigates all officer-related incidents that result in serious harm or death, whether or not there is any allegation of wrongdoing.