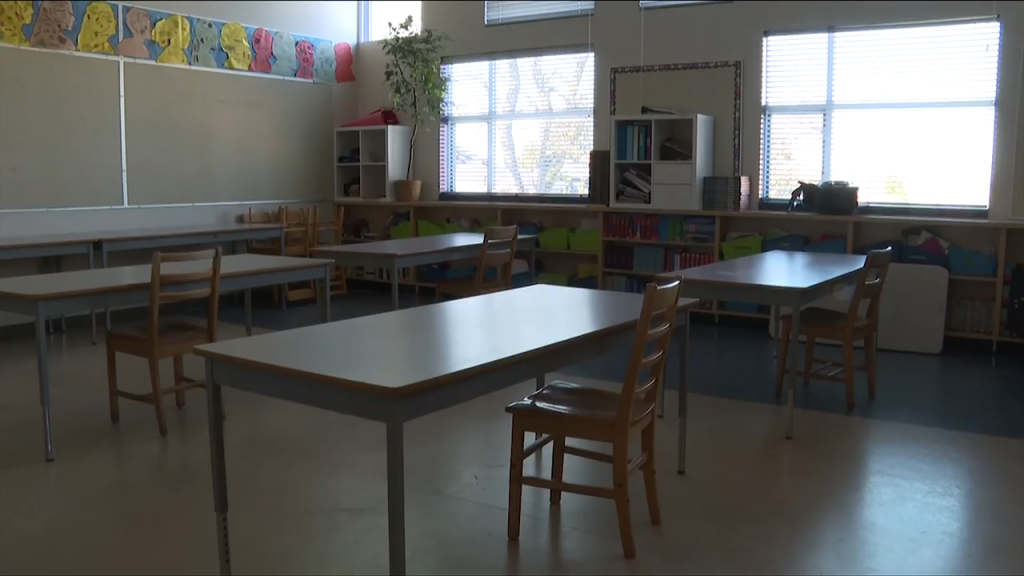 It appears that anxiety may be rising from British Columbian parents over sending their kids back to school in September.
In the wake of the BC government releasing its plan last week in regards to the upcoming school year, an online petition calling on the province for change has started gaining momentum.
Minister of Education Rob Fleming announced last week that it will be mandatory for students between kindergarten and grade 12 to return to the classroom under modified circumstances including enhanced scheduling, cleaning and distancing protocols.
The online petition that has emerged on change.org, is seeking the Province to switch its plan from mandatory to voluntary. As of the morning of Tuesday, August 4, it had gathered over 9,000 signatures from concerned parents.
Fleming stated last week that all students were expected to partake in returning to school next month, however, the petition highlights a feeling that this is "extremely irresponsible."
"The government is pressuring our kids to go back to school even though it is still unsafe as COVID-19 cases are increasing consistently on a daily basis," reads the description on the petition. "And yet, [officials] just keep repeating that 'this is a robust plan', in hope for our buy-in."
The online petition describes the safety measures being put in place by the BC government as "insufficient" and contrary to CDC guidelines and the advice of health experts – emphasizing things like not making masks mandatory and putting children into learning groups.
"Keeping in mind that the current plan for September is to have learning groups sized 60-120 (grades dependent), this plan is contrary to the recommendation of fewer faces, bigger spaces," reads the petition.
Another concern highlighted is over the lack of physical barriers involved in the BC government's plan, point to other jurisdictions that have installed plexiglass barriers at desks.
Although the Province hasn't made the usage of face masks mandatory for students returning to school, it will be investing $45.6 million toward increased cleaning protocols, including ensuring the availability of masks upon request.
Despite the investment in enhanced safety measures, the plan falls short for the thousands of concerned parents signing the change.org petition.
"This decision is unsafe and will put many people's lives at risk, especially high-risk individuals in students' households," reads the petition.
"To make it mandatory is a suppression of parents' rights to keep their own kids safe. Each household should be allowed to exercise their own right to make the decision to return, based on their family circumstances to ensure what is the most appropriate and safe measure for the members of their own family."
As of now, students are slated to return to the classroom on September 8, 2020.