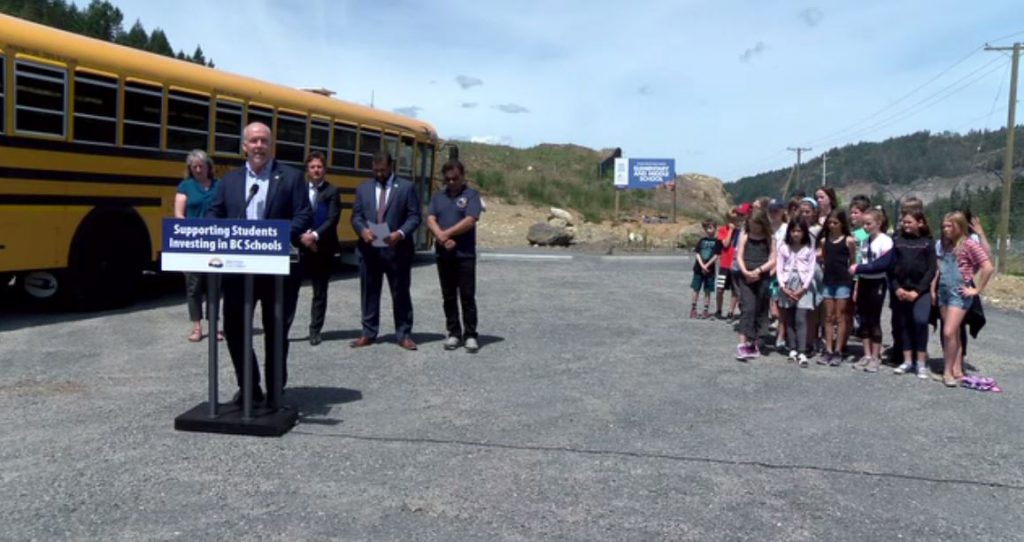 The province has announced funding for three new schools in Langford.
On Monday, Premier John Horgan said the B.C. government will be providing $88.6 million for a 500-seat elementary school and a 700-seat middle school in Langford. The schools will be built on a single, 6.5-hectare site.
The site was purchased in November 2017 with $23.3 million from the B.C. government and $1.6 million from the Sooke School District. The location is fewer than five minutes from Belmont Secondary School.
"Schools are at the heart of community. They are where we meet, play and connect," Premier John Horgan said.
"These two new state-of-the-art schools coming to Langford will deliver the modern learning environments our children need, while also providing spaces for community organizations and events."
The new elementary school and the middle school are both expected to be ready in September 2022. The province said the elementary school will have a neighbourhood learning centre with child-care spaces.
According to the government, the Sooke School District is one of the two fastest-growing school districts in B.C. The B.C. government has also announced it will be providing $18.6 million for a new secondary school site on McCallum Road in Langford. The Sooke School District will be contributing $250,000.
Since September 2017, the B.C. government has announced funding for 10 new schools in B.C.