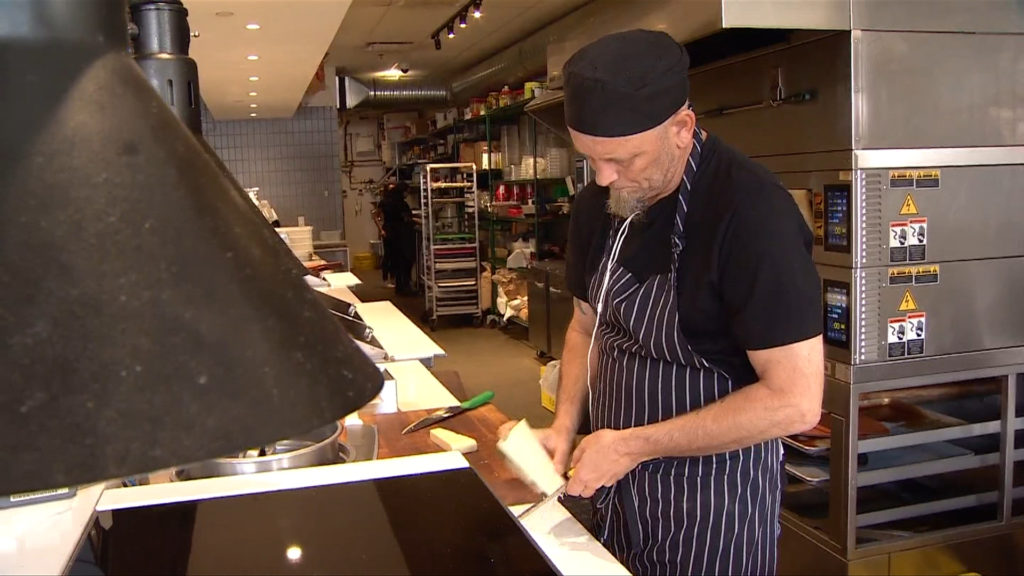 The B.C. government is pushing to permanently cap the fees food delivery companies can charge restaurants and bars as pandemic challenges continue and global inflation takes hold.
Provincial officials introduced the 20 per cent cap, which includes a 15 per cent cap on food, back in December 2020 to combat surging fees, reportedly as high as 30 per cent, being charged to restaurants.
The government-imposed cap, initially implemented under the Emergency Program Act, also includes a five per cent cap on additional fees and prohibits companies like SkipTheDishes, DoorDash and Uber Eats from slashing driver compensation and gratuities.
It was extended in September and December 2021 and was set to expire on Dec. 31, 2022, but new legislation announced Thursday, if passed, would extend the cap for good.
"As the costs of food and labour rise worldwide, B.C. restaurants need to be supported to ensure prices are affordable and that delivery companies aren't charging unfair fees," Economic Recovery Minister Ravi Kahlon said in a news release.
"By introducing legislation allowing us to convert the delivery fee cap from temporary to permanent, we are able to provide more certainty to the sector and to delivery drivers."
Meanwhile, the general manager of a downtown Victoria restaurant says bringing in a permanent fee cap "gives me a huge sense of relief."
"Knowing that our delivery fees will remain constant going forward will help us keep costs down for our customers," Kelsey McInnes, general manager of Virtuous Pie, said in the release.
As the costs of food and labour rise worldwide, we know that BC restaurants need our support. During the pandemic, we capped the fees delivery companies can charge restaurants — now we're making that change permanent. Learn more: https://t.co/xYvl4Vk8nl pic.twitter.com/4nJrUGnkru

— BC Government News (@BCGovNews) October 6, 2022
But one food delivery company isn't scared to retaliate by serving up a fee of its own.
Following the cap's introduction, SkipTheDishes introduced a 99-cent "B.C. fee" surcharge in early 2021, saying it would allow it to "continue to provide you with the food you love from your favourite restaurants while providing earning opportunities for independently-contracted couriers."
At the time, Kahlon on social media called the surcharge "extremely disappointing," as restaurant sector officials said the new surcharge would only hurt consumers.
On Thursday, BC Restaurant and Foodservices Association President Ian Tostenson called the government's permanent cap model a "game changer" for the industry's recovery, setting restaurants up to thrive.
"We want to thank (the) government for listening to our concerns over these fees and continuing to take action to support our industry through these challenging times," Tostenson added in the release.
Although SkipTheDishes said the "B.C. fee" was "temporary," it's unclear if the surcharge will be made permanent if the legislation passes. CHEK News has reached out for more details.
This is extremely disappointing. If you want to support your local restaurant pls order and pickup. We need them and right now they need us✊🏾 #InThisTogether https://t.co/I9KMVXpO2s

— Ravi Kahlon (@KahlonRav) February 4, 2021